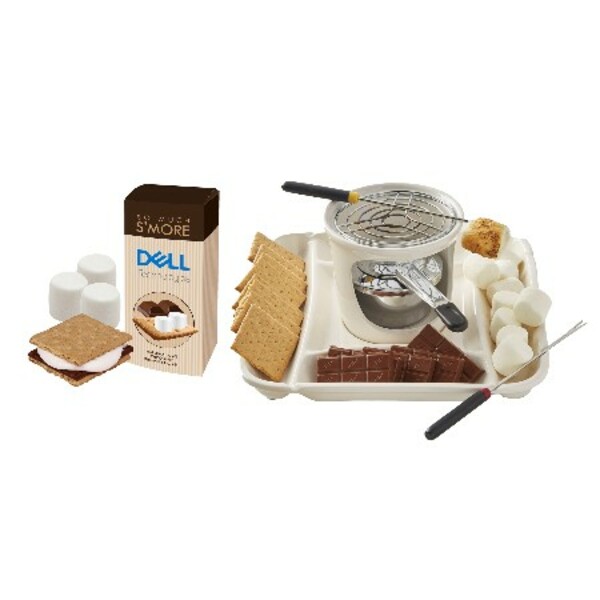 Williams Sonoma S'mores Maker
Indulge in every camper's favorite treat with this charming and innovative set. Delicious s'mores are just a few steps away – no campsite required – thanks to an efficient roasting chimney with a grill top. The set also includes four roasting sticks and a ceramic tray for ingredients. A great gift, it allows everyone to enjoy the delicious roasted treat year-round.
• Set includes roasting chimney, grill top, four roasting sticks and ceramic tray.
• User-friendly roasting chimney includes a stainless-steel fuel can and grill top.
• Stainless-steel roasting sticks have easy-grip, stay-cool handles.
• Ceramic tray is partitioned to keep ingredients organized and in easy reach.