Confetti Chopping Block
A fun pop of color for your kitchenware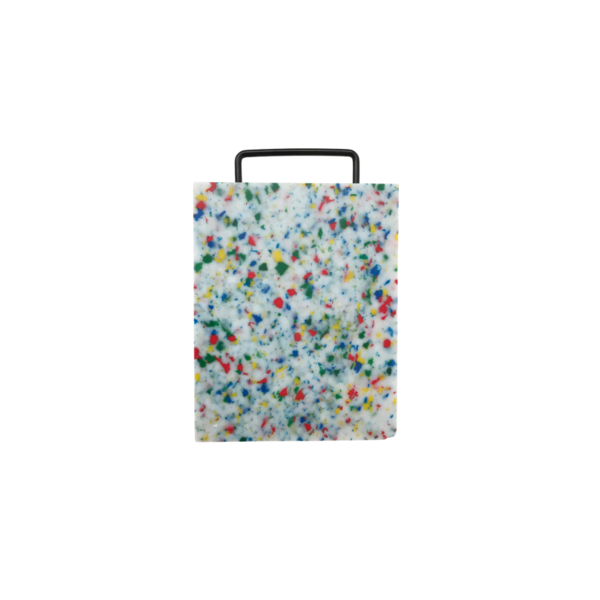 This chopping block has some serious heft. Professional grade plastic chopping for food prep or presentation. Made from the waste of making solid color cutting boards. Materials: Food safe plastic and powder coated metal handle. Dimensions: 11" x 16" x 1".
About the Brand - Fredericks & Mae
Fredericks & Mae is the art/design team of Jolie Mae Signorile and Gabriel Fredericks Cohen. The two met through a shared love for materials - Fredericks & Mae started in the piles of feathers, thread, gold and paper that decorated their first studio in 2007. Their collaborative practice has since evolved into a series of objects for the home, garden and sky. Fredericks & Mae is a material anthropology of objects with confused origins.