Original Napping Pillow
Go to sleep anywhere with the ultimate napping pillow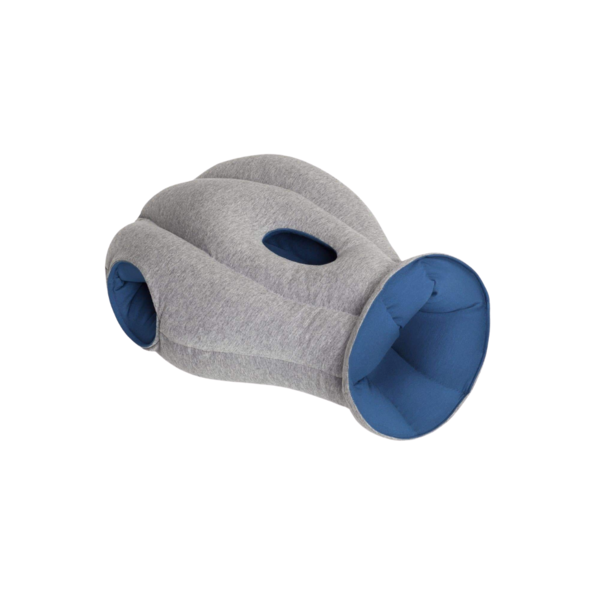 This cocoon-like pillow blocks out light and noise, creating an immersive experience where anyone can focus only on themselves.
Experience the revolutionary power nap pillow in your home office, living room, and even your bed. A cocoon-like pillow that helps block out light, and provides absolute comfort to disconnect from the world.
Lovingly hand-made using a dreamily soft high-quality combination of viscose and elastomer, together with the next generation coated micro bead filling create a perfect partnership, helping you drift calmly into relaxation mode.
Please Note: Can only ship to the continental 48 U.S. states. Can not ship to P.O. Boxes.
About the Brand - Ostrichpillow
Ostrichpillow believes that micro-moments of Self-Care contribute to long-term wellbeing. Thus, since 2012, they go out of their way to anticipate problems and offer solutions through products, services, and experiences that can help to improve your daily life through Self-Care and help you do what no one else can do better than you: to become the best possible version of yourself.