Mare Phone Wallet
Wristlet functionality makes it easy to take on the go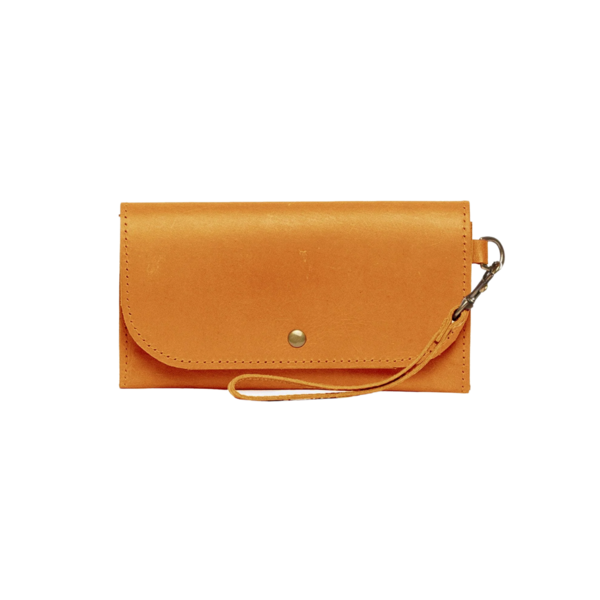 The best of both worlds, the Mare Phone Wallet has the perfect compartments for both your cards and your phone. Made from 100% leather. Interior features a zippered pocket, currency pocket, and 6 credit card slots. Made in Ethiopia. Tech compatibility: Iphone 8 without a large case.
This product is named after one of the heroic women ABLE works with. Mare has worked at the factory in Ethiopia for a little over a year. At the factory, she prepares and stitches the leather. When she's not working, Mare attends accounting school. Because of her work, she is able to support her family and send her niece to school.
About the Brand - ABLE
ABLE is an ethical fashion brand that employs and empowers women as a solution to end poverty. They're deeply devoted to quality – both in the products they make and the quality of life they aim to provide. They invest in, train, and educate women so they can earn a living, break the cycle of poverty, and thrive. Able sources their leather materials from meat industry waste. They resisted requests for vegan leather which is actually more harmful to the environment due to the chemical processing the material must go through to be created. Hides will otherwise be burned or sent to landfills.