Mamuye Purse + Leather Cardholder
Handcrafted in Ethiopia with 100% distressed leather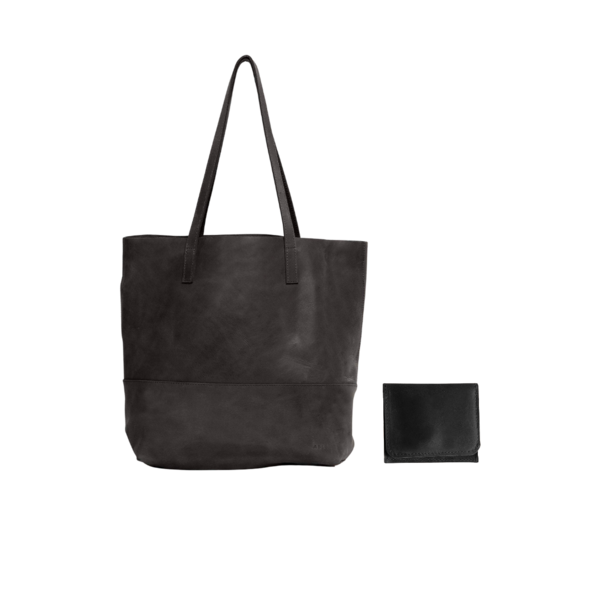 The Mamuye Classic Tote is the perfect everyday tote. Crafted with the highest quality, this bag is made to stand the test of time. Tote measures 14" H x 16" W x 6" D (straps have a 10.5" drop).
The Debre Mini cardholder fits perfectly inside of smaller crossbody bags, totes, or backpacks because of its flat, hardware-free closure and rounded corners. Dimensions: 3.5" H x 4" W.
About the Brand - ABLE
ABLE is an ethical fashion brand that employs and empowers women as a solution to end poverty. They're deeply devoted to quality both in the products they make and the quality of life they aim to provide. They invest in, train, and educate women so they can earn a living, break the cycle of poverty, and thrive. Able sources their leather materials from meat industry waste. They resisted requests for vegan leather which is actually more harmful to the environment due to the chemical processing the material must go through to be created. Hides will otherwise be burned or sent to landfills.