Rosa Sling + Passport Holder
Handcrafted in Brazil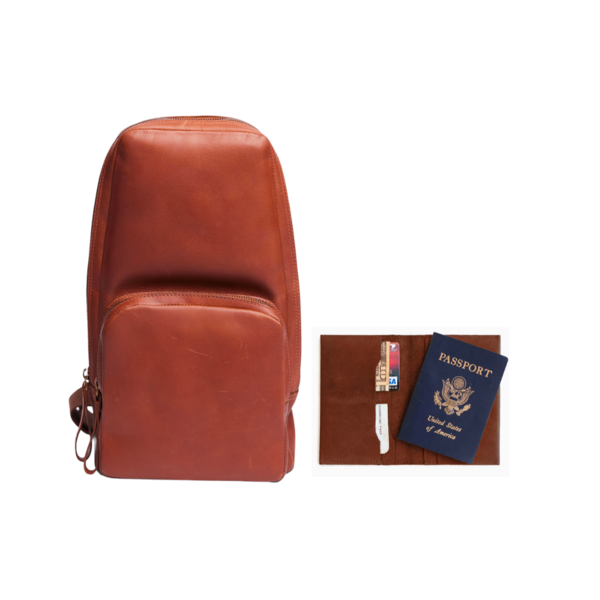 The minimalist silhouette makes the Rosa Sling a perfect on-the-go bag for whatever your day holds. Thoughtfully designed to accommodate any lifestyle, this leather crossbody sling bag is compact, yet roomy. Make this your carry-on travel companion with the matching leather passport holder.
About the Brand - ABLE
ABLE is an ethical fashion brand that employs and empowers women as a solution to end poverty. They're deeply devoted to quality both in the products they make and the quality of life they aim to provide. They invest in, train, and educate women so they can earn a living, break the cycle of poverty, and thrive. Able sources their leather materials from meat industry waste. They resisted requests for vegan leather which is actually more harmful to the environment due to the chemical processing the material must go through to be created. Hides will otherwise be burned or sent to landfills.