Essential Oils
Lavender & Eucalyptus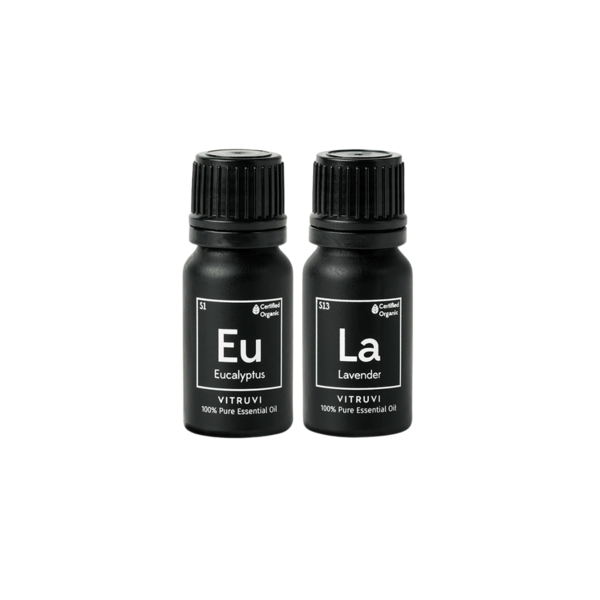 French Lavender is a soothing, calming essential oil. Perfect for creating a bedtime ritual, Lavender also easily fits into your beauty routine thanks to its antibacterial properties. Chinese Eucalyptus is an invigorating essential oil. Because it's best known for its use in spas, Eucalyptus can help you create mini spa moments from the comfort of home. Its revitalizing herbal scent and antimicrobial properties make it a bathroom staple.
About the Brand - Vitruvi
Siblings Sara Panton and Sean Panton grew up in a small seaside community on Vancouver Island, where they were introduced to natural living at a young age. The first vitruvi collections were built from their apartment, where they hand-filled and hand-parcelled every order. Now Sean and Sara lead a team out of headquarters in Vancouver, B.C. Aroma changes our mood, relaxes us, and even takes us back to a specific memory—like how the smell of a certain flower can remind you of your grandmother. By diffusing essential oils in your space, you intentionally set the stage for how you show up for your loved ones, your work, and yourself. *Women-owned.