Host Book
Inspired-yet-approachable recipes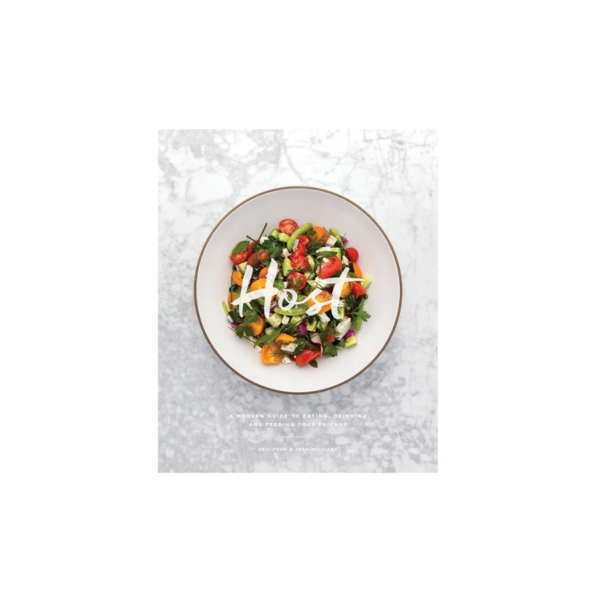 Host is a modern guide to eating, drinking and entertaining from W&P Design co-founders Eric Prum and Josh Williams. From intimate weeknight dinners to festive large-scale gatherings, Eric and Josh show how to be a better host with inspired-yet-approachable recipes and advice for creating delicious meals and unforgettable experiences all with an eye towards how people eat and drink in today's urban centers. Trim Size: 8.5 x 10.5 in.
240 pages with a premium hardcover.
About the Brand - W&P Designs
W&P is an innovative food and beverage design company based in Brooklyn, New York. Co-founders Josh Williams and Eric Prum launched W&P's first product—the Mason Shaker—in 2012, and since then, they've been dreaming up, designing and manufacturing fresh ways to (literally and figuratively) shake up your everyday encounters with food and drink.