Golde Coconut Collagen Creamer
Give yourself a plant-based beauty boost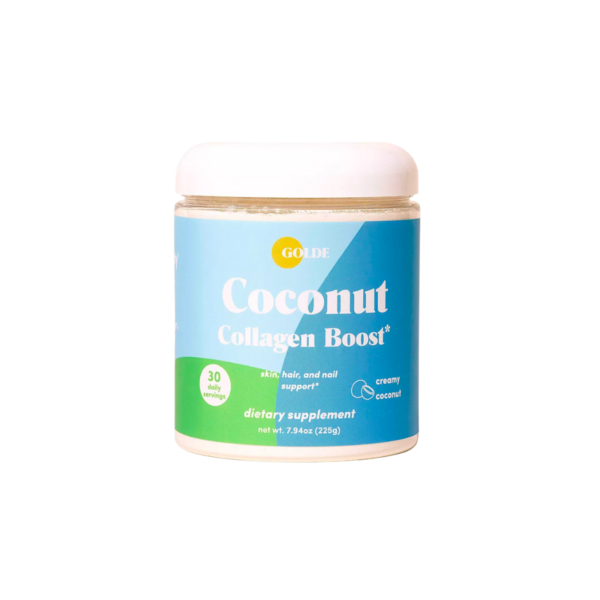 Creamy coconut pairs with bamboo extract to support your body's own natural collagen production for hair, skin, and nail health. Tastes like a coconut cloud, blends perfectly with your go-to coffee, matcha or superfood latte. Like all of Golde's products, Coconut Collagen Boost is 100% superfood-powered, vegan friendly, and free of added sugars. Includes 30 servings.
About the Brand - Golde
Golde was born in Brooklyn in 2017 from a 1-bedroom apartment. Co-founder and CEO, Trinity Mouzon Wofford, teamed up with partner, Issey, to launch Golde with a single product (the Original Turmeric Latte Blend!) Since then, they've grown to a small-but-mighty team and have shared their superfood essentials with thousands of supporters. They've come a long way, but this is just the beginning. *BIPOC & Women-owned.