Imperfect Courage Book
Leads the reader on a journey to discover their own imperfect courage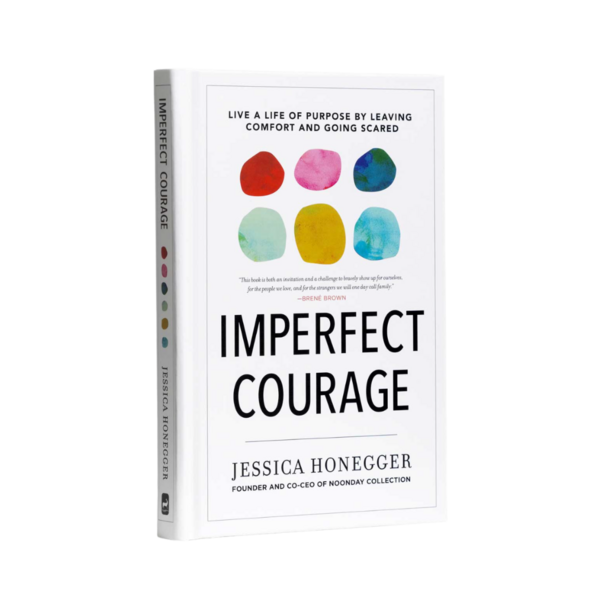 In Noonday Collection Founder Jessica Honegger's new book, she tells the whole Noonday story as its never been heard before--and leads the reader on a journey to discover their own imperfect courage. The perfect read for anyone who has ever had a big dream, but needed a little push to get out of their comfort zone and go scared!
About the Brand - Noonday Collection
Jessica Honegger launched Noonday Collection in 2010 after she connected with Jalia and Daniel, talented jewelry designers in Uganda who dreamed of using fashion to create dignified jobs in their community. They travel the world to identify artisan entrepreneurs who share their dream of creating meaningful opportunities in vulnerable communities. They design jewelry and accessories in collaboration with talented Artisans, using unique materials and traditional skills to create beautiful, unique jewelry. They develop artisan businesses through fair trade, empowering them to grow sustainably. By connecting artisan businesses to a growing market for their goods, they enable them to create more jobs for people in their communities who need them. *Women-owned.