Productivity Daily Deskpad
Versatile, functional, and easy-to-use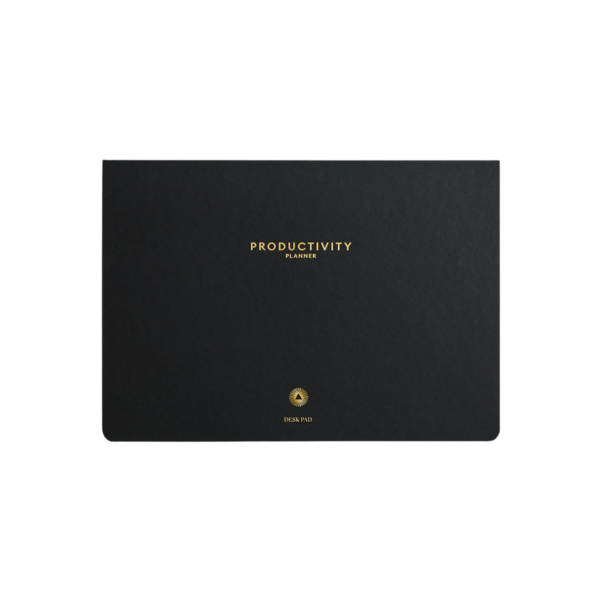 This undated all-in-one desk pad tracks your schedule, tasks, habits, mood, water intake, and mindful notes every day. Double printed tear out pages for the maximum flexibility.
The new Daily Deskpad balances productivity and mindful reflection in an easy to use, intuitive layout suitable for different workflows, professions, and creatives of all types. Stay focused on your goals, make room for tasks that matter, and reflect on the day's highlights. When you finish your day, tear out the page, flip it over, and start fresh. Designed for 3 months of planning (95 sheets). Made of 100% biodegradable, recyclable, FSC™ certified paper.
About the Brand - Intelligent Change
Intelligent Change creates products that help you realize your potential and live a happier, more fulfilling life. Their newest products use Shiro Echo carbon neutral, 100% recycled, biodegradable, and FSC™ certified paper by Favini. No trees were cut down to create virgin paper to make their products. Their journals are bound in 100% cloth based natural fabrics like cotton or linen that don't contain synthetic materials such as polyester and plastic.