Remove ~35.8 LBS of River Plastic
Stop plastic pollution in rivers before it reaches the ocean!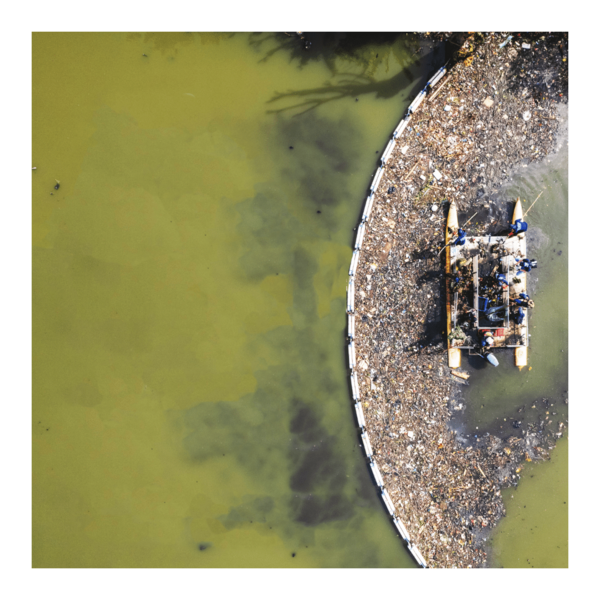 In partnership with Dollar Donation Club, Plastic Fischer builds and maintains "Trashbooms" that are installed in highly polluted rivers to catch plastic before it reaches the ocean.
80% of all ocean plastic comes from around 1,600 polluted rivers around the world. That's about 11 million tons of plastic dumped into the ocean every year, killing over 1,000,000 marine animals.
These locally produced, low-tech and low-cost solutions stop plastic. Every bit of plastic removed is processed (either recycled or energy-recovered) to ensure it never returns to a landfill or a river ever again.
Click here to watch a video about how these donations will build Trashbooms in Varanasi, India, preventing ocean plastic from hitting the Ganges River, one of the top 10 most polluted rivers in the world.
Can I trust this organization?
Plastic Fischer went through Dollar Donation Club's 6-week Integrated Impact Score vetting, guided by world-renowned scientists, researchers and innovators, and received a score of 91%. Click here to read the full report.
To date, Dollar Donation Club's research has indicated that Plastic Fischer is the most proven, measurable and scalable solution to preventing river plastic from reaching the ocean.
How will I know if this actually made an impact?
After you donate, you will have the chance to follow the results of this donation on your Donation Tracker (within Dollar Donation Club's platform). The Donation Tracker shows you where your donation went and what it accomplished.