Grow - Plant Nutrient Formula
Blended to support healthy plant growth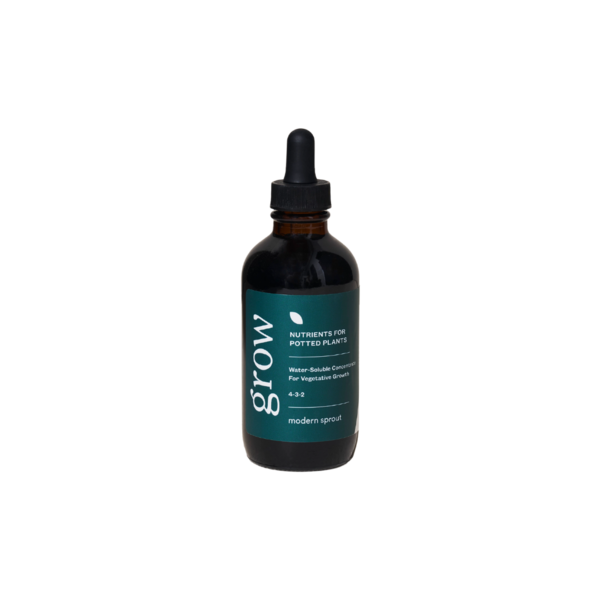 All natural and organic-based nutrient is optimally blended to support healthy plant growth. Features only natural sources of essential minerals from land and sea in a 100% soluble form. Glass, Rubber Bulb, Plastic, Plant Nutrient derived from natural sources. 4 ounce bottle.
About the Brand - Modern Sprout
As avid cooks, eaters, and project planners, and desperate for a fool-proof way to cultivate healthy herbs, vegetables, and flowers, Modern Sprout was created in a small apartment in Chicago, IL. They now provide planters that are simple, stylish, and fertile with success. Just add water. Since its founding in 2013, Modern Sprout has been committed to domestic sourcing and manufacturing when possible, reducing plastic materials in its products and packaging, and building its products with sustainable materials. From donating a percentage of proceeds to the Pollinator Partnership for ecosystem protection, to partnering with the Heartland Alliance to provide employment for Chicago's most vulnerable residents, Modern Sprout is dedicated to making their community and earth a better place. *Women-owned.