Forest Fern Room & Linen Spray
Notes: Peppermint + Moss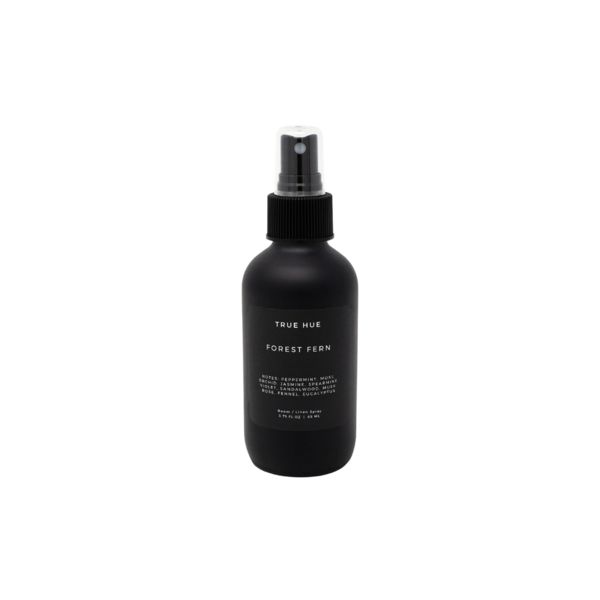 Freshly picked greens from an herb garden, soil scattered across a greenhouse floor, orchid, peppermint, and fennel. This 4 oz, phthalate free, biodegradable, and environmentally friendly formula is perfect for giving your space a burst of refreshing and cleansing fragrance. These scents are formulated with fine fragrance oils (all are Prop 65 approved). Simply spritz around the home or above linens, apparel or furniture for an ambient aroma. Bottle lasts between 3 - 6 months. Made in United States of America.
About the Brand - True Hue
Inspired by clean, functional design and a soul for adventure, True Hue seeks to produce the best line of home fragrances that remind you of wandering through the forest, soaking up the sun by a cool, blue lake, and dancing in the moonlight.
Using 100% natural soy wax extracted from US soil, essential oil based fragrance oils that are phthalate-free, and vegan, gmo-free bases for our sprays and diffusers, we strive to provide our customers with a planet-friendly experience.