Nirvana Skull Crystal Bath Bomb
A rich blend of sweet orange, patchouli, and rose with spice notes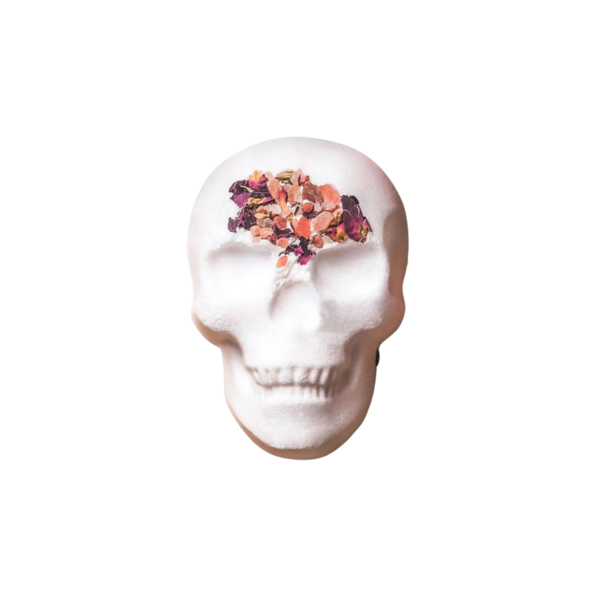 This skull-shaped Nirvana Crystal Bath Bomb is handmade with skin soothing Himalayan Pink Salt to melt away stress and surprise your senses. It is topped with glittering pink salt crystals and freshly dried rose petals.
This seasonal scent includes a rich blend of sweet orange, patchouli, and rose with spice notes. A mystery, energy cleansed crystal inside is sure to delight! Size: 8 oz.
About the Brand - LA Salt
LA Salt was founded by two sisters in LA, Jaza, and Sana, after noticing everyday stressors taking a toll on their skin. When they learned that magnesium deficiency could explain the frustrating symptoms, they began a self-care routine that included soothing salt baths filled with magnesium. In a matter of weeks, they both felt happier, stronger, and healthier, than they had in years. They created LA Salt with all-natural products to help others experience the same amazing benefits. Products are produced in a way that's kind to people, animals, and plants alike. Each ingredient is carefully and ethically sourced with minimal environmental impact. Products are never tested on animals, and they use reusable, recyclable glass packaging whenever possible. *Women-Owned.