Read More Tote Bag
Screen printed by hand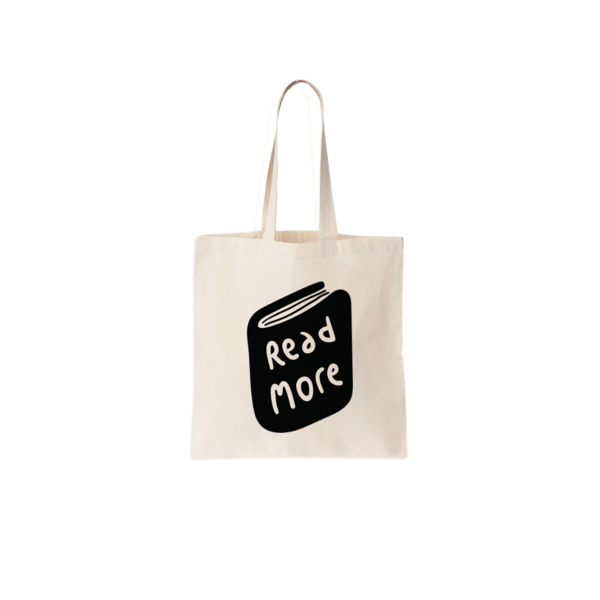 Inspired from their love of literature, Read More will make it easier for you to talk about books in all kinds of places with all kinds of people. Screen printed by hand on 100% cotton with water-based natural inks at their workshop.
About the Brand - Bitti Gitti Design Workshop
The foundations of Bitti Gitti were laid in 2012 in an apartment in Istanbul. Erbil was working as the youngest employee in the history of Turkey's most prominent technology company Turkcell, as an industrial engineer in the data analytics marketing department. After work, he would screen print his designs on t-shirts and posters, gifting them to colleagues the next day. He began giving workshops to charities and nonprofit organizations.
The main differentiating factor of their product workshop is their Carbon- friendly zero-impact production at scale via a method they're developing called Flowcraft™. All wood is repurposed from recycled birchwood; they sew and screen print their packaging and only buy from local suppliers in their neighborhood. They give back via workshops and complementary products to orphanages, displaced immigrants, and teachers.