Mala Spice Mix
Highly charged flavors meet 100% real ingredients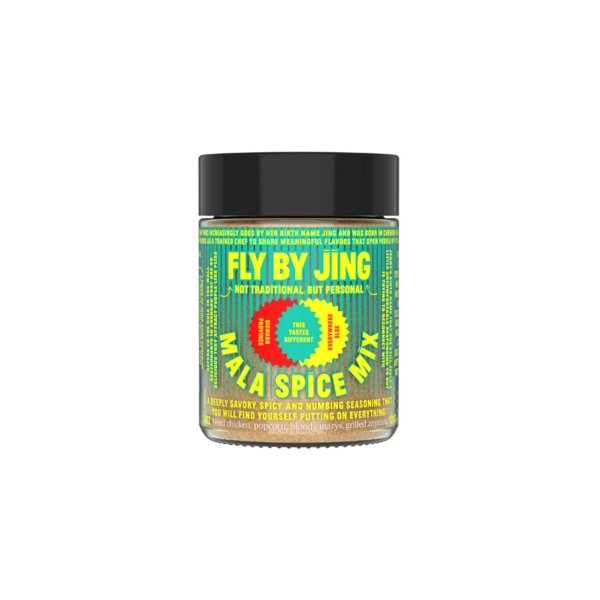 Think of the Mala Spice Mix as a rocket booster for your food. With a mix of 11 herbs and spices, like erjingtiao chili, the prized, tongue-tingling tribute pepper, and umami-rich mushrooms, it captures the signature flavors of sichuan cuisine. Use it as a dry rub for meat, sprinkle it on roasted potatoes, and try whisking it into salad dressings. Includes 3 oz.
About the Brand - Fly by Jing
Where highly charged flavors meet 100% real ingredients. Fly By Jing is the first premium Chinese food company that brings thoughtfully-crafted pantry staples to the modern kitchen. Developed by Jenny Gao, a chef, entrepreneur and renowned expert on Chinese cuisine, they're on a mission to bring uncensored Chinese flavors to the table. *Women & BIPOC-Owned.