Mini Desk Air Plants
These mini plant stands are a great home or office accessory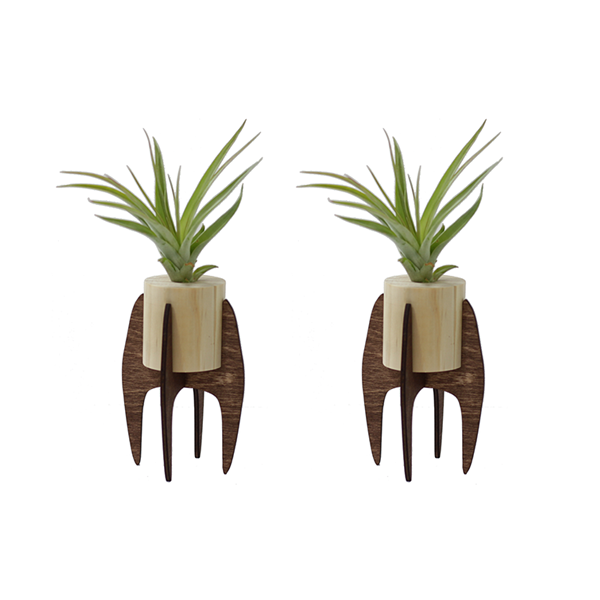 A nod towards mid-century design, these mini plant stands are great for your home or office. Crafted from sustainable birch wood that is stained and sealed. The wooden vessel is the perfect size to hold an air plant upright and contrasts nicely with its dark wooden counterpart. The stand is laser cut and then easily slides together to create support for the wooden vessel. The entire stand is 4.5 inches in height without the plant.
Comes with two stands and two air plants. Plants are alive, and each plant will differ slightly from the plant in the photo.
In a world of mass-produced goods, Savannah of Savvie Studio finds great joy in making the artist's hand evident in every piece; and finds hope in the community that handmade goods create. Based out of Denton, TX, Savannah has taken Savvie Studio from a college dorm to a new studio where each idea and piece of art is cut and crafted and packaged in-house.