DŌ Variety Pack Cookie Box
Twelve dōlicious cookies baked in NYC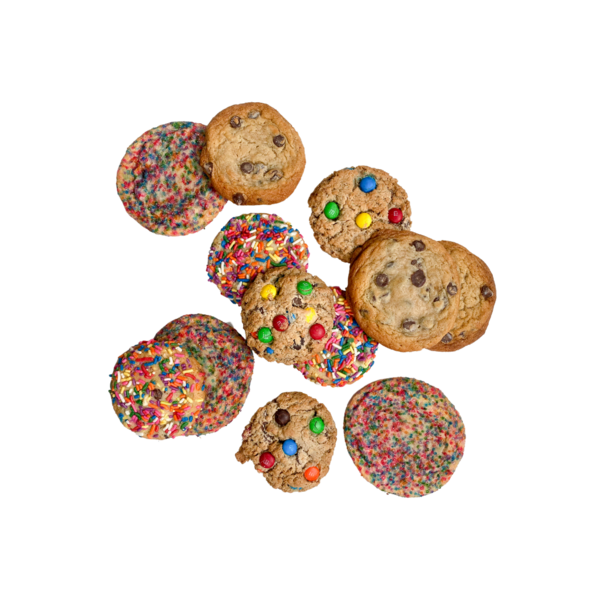 Try DŌ's dōlicious cookies baked from their freshly made dough!
Box Includes:
- Three oatmeal m&m cookies
- Three sugar cookies
- Three cake batter cookies
- Three signature chocolate chip cookies
About the Brand - DŌ
Kristen Tomlan is the Founder and CEO of DŌ, Cookie Dough Confections, the world's first edible cookie dough confectionary. Her unique take on the formerly forbidden treat is a viral success and has inspired millions of customers worldwide to eat cookie dough just how the crave it -- straight out of the mixing bowl! Her flagship shop in New York City's Greenwich Village garners hours-long lines and has captured the attention of leading outlets including The New York Times, the TODAY show, People magazine, Forbes, O, The Oprah Magazine, and The Food Network. Her brand has grown to include multiple retail outlets & pop-ups, a booming ecommerce business, hands-on baking classes at The AcaDŌmy, and at-home safe-to-eat cookie dough mix! Her first cookbook, Hello, Cookie Dough: 110 Doughlicious Confections to Eat, Bake, and Share debuted in October of 2019. She lives in Brooklyn with her husband, daughter and rescue pup.