Milk Bath Soaks
Enhance your bath time experience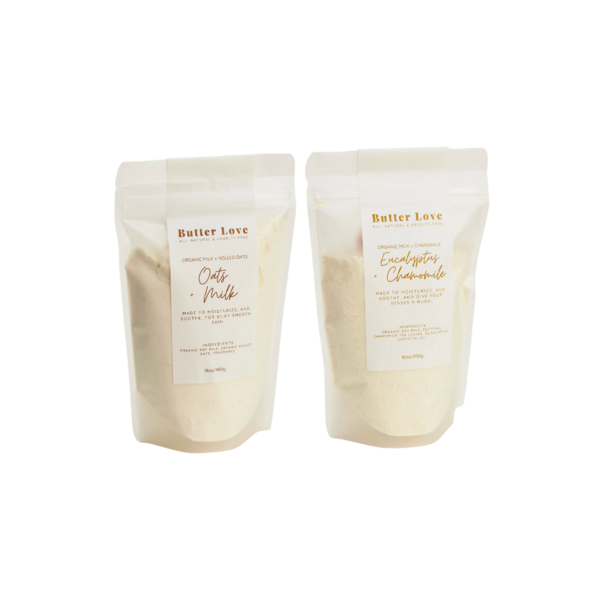 Expose your skin to nature's moisturizer. Soft dry milk and organic oats are combined to restore moisture and soothe dry skin with the swirling goodness of oats + milk. Milk is also incredibly rich in vitamins and minerals. This bath can be added to your bathing rituals after laying out in the sun. It can also be used to soothe poison ivy, rashes, or burns. Breathe easy with the Eucalyptus and Chamomile combination. Carefully blended organic chamomile tea leaves and smooth dry milk, make for a calming, relaxed, bath time experience.
About the Brand - Butter Love Skin
Butter love is a proud Black-owned, woman-owned and operated company that creates intentional skincare rooted in self love. They understand the harmony between healthy skin, emotional wellbeing and feeling beautiful on the inside and out. Using only high quality, all-natural ingredients they formulate healing body butters, elixirs and self-care rituals to help maintain healthy skin and empowers you to recenter, recharge and vibrate at a higher frequency so that you can tap into your power. *Women & BIPOC-owned.