Sun + Moon Hydrating Oil
Perfect for your morning or nighttime routine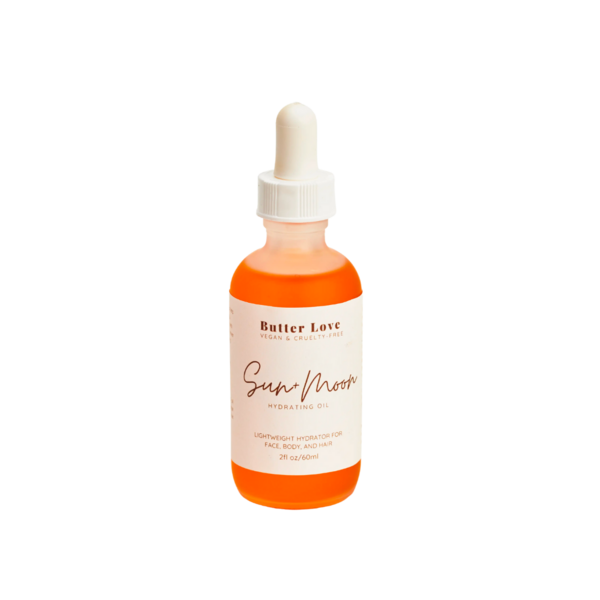 Your skincare regimen just got better! Packed with essential fatty acids, this oil is highly hydrating and will combat dullness and leave you with the glowing, vibrant skin you deserve. This glow serum works to keep cell walls strong so that they don't lose water and retain moisture. Intentionally made to help you avoid breakouts as well as promote healing for mild acne and will never leave your skin feeling greasy.
About the Brand - Butter Love Skin
Butter love is a proud Black-owned, woman-owned and operated company that creates intentional skincare rooted in self love. They understand the harmony between healthy skin, emotional wellbeing and feeling beautiful on the inside and out. Using only high quality, all-natural ingredients they formulate healing body butters, elixirs and self-care rituals to help maintain healthy skin and empowers you to recenter, recharge and vibrate at a higher frequency so that you can tap into your power. *Women & BIPOC-owned.