Jesmonite Marble Candlestick Holder
Handmade from Jesmonite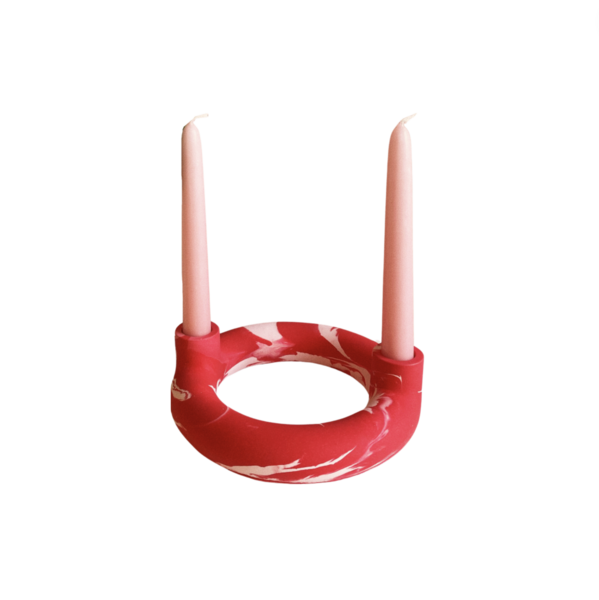 The Jesmonite Marble Candlestick Holder is a holder for two candles with shades grey. Perfect for a minimalistic decor style. Does not include candles.
About the Brand - Terrazzo & Titz
Terrazzo & Titz is run by Jodie Mclernon, a one woman show based in Glasgow, Scotland. She specializes in Jesmonite based homewares, which is an eco-resin with many possibilities.
When she is not making, designing, or packing, she enjoys shooting 35mm film, looking after her extensive houseplant collection and binge watching tv shows in a matter of days.
All of her products are as eco as they can be, from the reuse of waste products when making, down to the zero waste sales she has from leftover Jesmonite to the eco-packaging she makes sure her products are delivered in. *Women-Owned.