Botancial Facial steam
Soothing floral blend for that instant spa feeling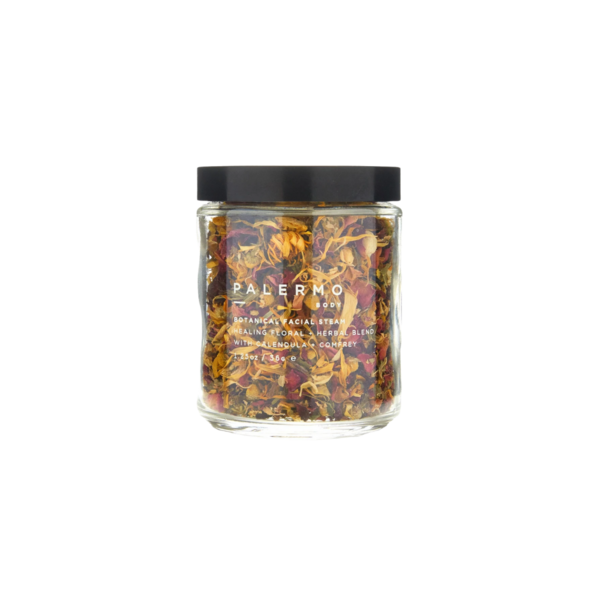 Steam naturally eases the senses and relaxes pores, allowing the skin to fully benefit from the therapeutic, anti-inflammatory, and vitamin-rich properties of this concentrated dried flower and herb blend (100% organic). Its pore-opening effect also sets skin up well for deeper cleansing, masks, and other facial treatments. Perhaps most importantly, this pretty steam is a friendly reminder to slow down and give our skin, and ourselves, a well-deserved break once in a while.
About the Brand - Palermo
The philosophy behind Palermo Body began with Jessica's Nonna Vincenza. She lived her entire life based on the foundation of natural holistic living while ingraining this value and tradition on Jessica. She taught Jessica the importance of cooking with the freshest ingredients, how to garden, and how to use natural remedies for bumps, burns and beauty.
Years later, Jessica began creating products inspired by her Nonna; each product would be truly natural without exception. It only seemed fitting to tribute the business to her Nonna by naming it Palermo Body, after the city where her grandmother was born.
Palermo Body is the culmination of all things Jessica lives and loves. From creating unique formulas, beautifully designed packaging, to being environmentally conscious of where ingredients are scoured. Palermo Body celebrates the vibrancy, color and purity in the life around us. *Women-owned.