Mint Coffee Scrub
An exfoliant that will wake you up in the AM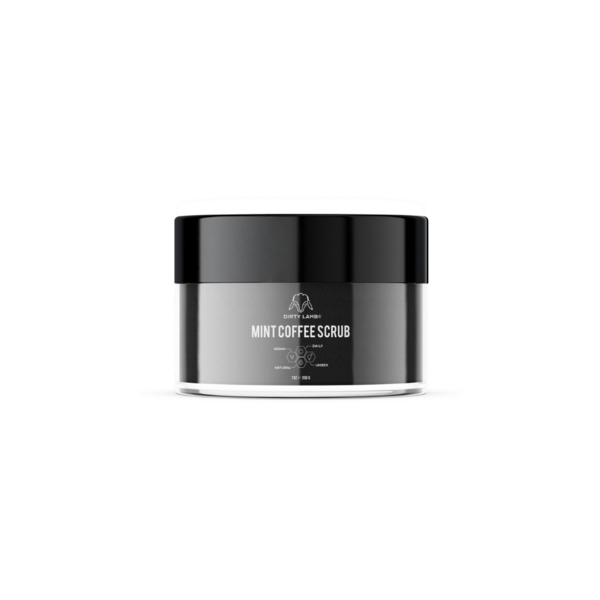 100% Arabica Coffee will stimulate your lymphatic system which is key for combating cellulite. The scent of peppermint & coffee will wake you up and make you feel energized throughout the day. Mint leaves combat inflammation, while coconut oil will leave you feeling silky smooth.
Ingredients: 100% Arabica Coffee, Cocos Nucifera (Coconut) Oil, Sweet Almond Oil, Peppermint Oil Extract, & Dried Mint Leaves / Vegan & Not tested on animals.
Treats: Acne, eczema, cellulite, dry skin, oily skin, scars, inflammation, stretch marks, poison ivy, & mosquito bites
About the Brand - Dirty Lamb
AhLAM Khan had skin issues that effected her big time. She was tired of caking on makeup and hiding who she really was. Growing up Palestinian – American, she watched her grandmother cook everything and was inspired by to use ingredients common in their kitchen. Ingredients like turmeric, mint, coffee, the list goes on. The result? An all natural skincare line that WORKS on acne/oily prone skin. She quit her job as a NICU nurse and pursued Dirty Lamb full-time.
During Covid sbe decided to rebrand to have the outer appearance match the inside. All of her products are cased in 100% clear glass and recyclable. They are transparent in everything we do at Dirty Lamb. Her goal is to give confidence and self-esteem back both women and men so they can live out their wildest dreams. *BIPOC & Women-owned.