Terracotta Kit - Cactus
Equipped with everything you'll need to start growing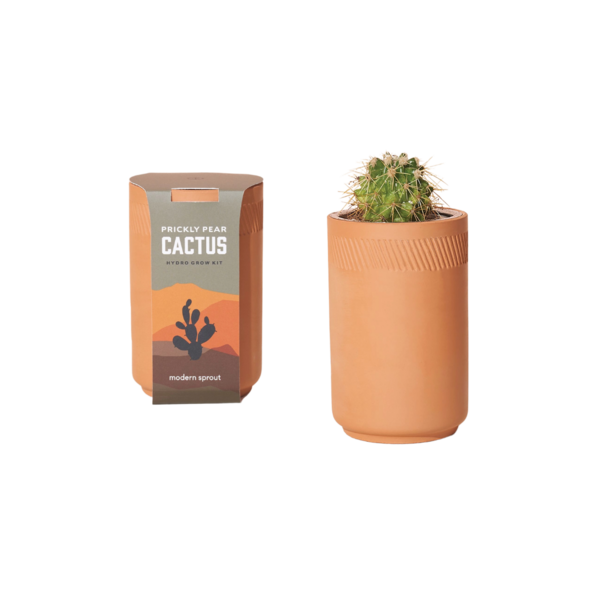 Channel the Southwest with these desert inspired self-watering grow kits. Features a terracotta planter with a glazed interior. Includes: organic and/or non-GMO seeds, plant food, stainless steel netpot, grow medium, carbon, wick, instructions.
About the Brand - Modern Sprout
As avid cooks, eaters, and project planners, and desperate for a fool-proof way to cultivate healthy herbs, vegetables, and flowers, Modern Sprout was created in a small apartment in Chicago, IL. They now provide planters that are simple, stylish, and fertile with success. Just add water. Since its founding in 2013, Modern Sprout has been committed to domestic sourcing and manufacturing when possible, reducing plastic materials in its products and packaging, and building its products with sustainable materials. From donating a percentage of proceeds to the Pollinator Partnership for ecosystem protection, to partnering with the Heartland Alliance to provide employment for Chicago's most vulnerable residents, Modern Sprout is dedicated to making their community and earth a better place. *Women-owned.