The Sleep Well Pouch
Helps you drift off peacefully and naturally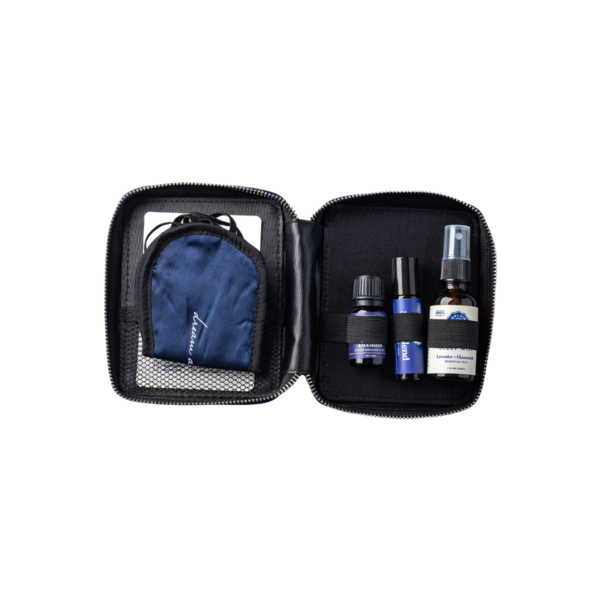 Meet your new nighttime routine: All the items in this curated set are designed to help you drift off peacefully and naturally. Try Sleep blend on your wrists or temples, mist your pillows with our calming sleep mist, add sweet dreams blend to your diffuser, and get that sleep mask on. Each deeply relaxing product is great on its own and even better all together!
The Sleep Pouch includes Silky Sleep Mask, 4oz. Calming sleep Mist, 10ml Sweet Dreams Essential Oil, Double-Sided Sleep Roll-On
About the Brand - Woolzies
It All Started with Laundry. Kathy learned about natural home and wellness products when she realized the laundry was making her family sick. When she learned the harsh truth behind so-called fresh scented laundry detergent and dryer sheets, she decided things had to change. But she didn't stop at laundry. And she didn't stop at her family. As she did her research about most home products, she realized the mass market was caught between innocent misinformation and downright false advertising. Beyond curious, she was now duty bound. That led to the birth of the newest family member, Woolzies. A company sworn to make your linen closet a source of life, love and laughter.