Soothing Tonic Toner
A gentle, uplifting toner for all skin types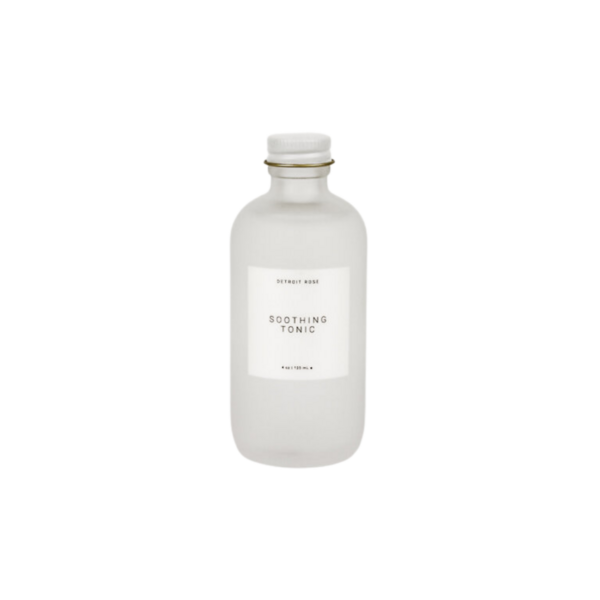 Soothe, tighten and hydrate with this balancing blend of neroli & rose flower waters. Apply on the face and neck after cleansing or for a refresh throughout your day. Use with a cotton pad to remove impurities and makeup. Add 2-3 drops to Detox or your favorite mask for added cleansing. Spritz as a light hair fragrance.
Ingredients:
- Neroli hydrosol: natural astringent used to tone skin, remove makeup, and promotes calm and well-being.
- Rose Damascena hydrosol: balancing and conditioning, appropriate for all skin types including combination and mature, reduces blemishes and soothes sunburn.
- Grapefruit seed extract: broad-spectrum antimicrobial formulated with vitamin c (ascorbic acid), glycerine.
About the Brand - Detroit Rose
Handcrafted everyday essentials inspired by more you time - they're all about creating space to slow down, celebrate the present, and take pleasure in your wellbeing. Small rituals, those free and tiny moments to ourselves that bring joy and fullness are what we have in mind when we create our candles and skincare. Essential formulas for clean, nourished, glowing skin. Their skincare products are crafted from a combination of natural, organic, wildcrafted & non-toxic ingredients, free from synthetics, parabens, phthalates, & chemicals. Detroit Rose is committed to using its platform to uplift the work of organizations doing essential work while donating a percentage of their sales to help their cause. To date, this has allowed them to donate $3,800 amongst many different organizations. *Women-owned.