Cactus Flower Exfoliant
Gentle enough to use daily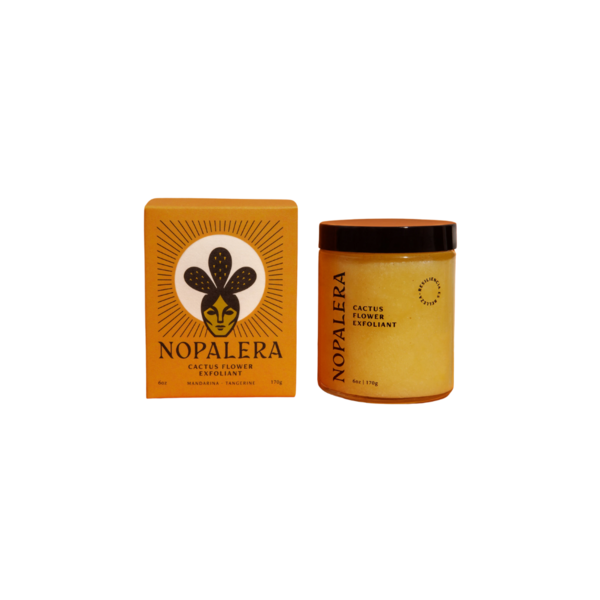 A cactus + oil scrub that gently exfoliates. The subtle scent of tangerine oil helps to awaken the spirit. Colored naturally with achiote seeds. 6 oz glass jar. Vegan, cruelty free and no synthetic fragrance or dye.
About the Brand - Nopalera
Nopalera was founded to elevate and celebrate Latin Culture. Their products are inspired by the beauty and richness of Mexico. Founder, Sanda, was raised by Mexican immigrant parents in California near the US/Mexican border, and founded Nopalera to celebrate her culture. Loud and proud. No apologies. Growing up, nopal cactus were everywhere. Sandra and her family would frequently cut them from their own yard and cook them. Later, she began using nopales in her artisan bath and body products, and Nopalera was born. The nopal cactus is an ancient symbol of Mexican culture. It's also one of the most sustainable, nourishing, and resilient crops in the world. You can eat it, make textiles from it, and use it to hydrate your skin and hair.
They're committed to making high-end products with clean ingredients and celebrating natural beauty and resilience wherever they find it. *BIPOC & Women Owned.