Reuasble Glass Straw Set
Reusable, eco-friendly, and easy to clean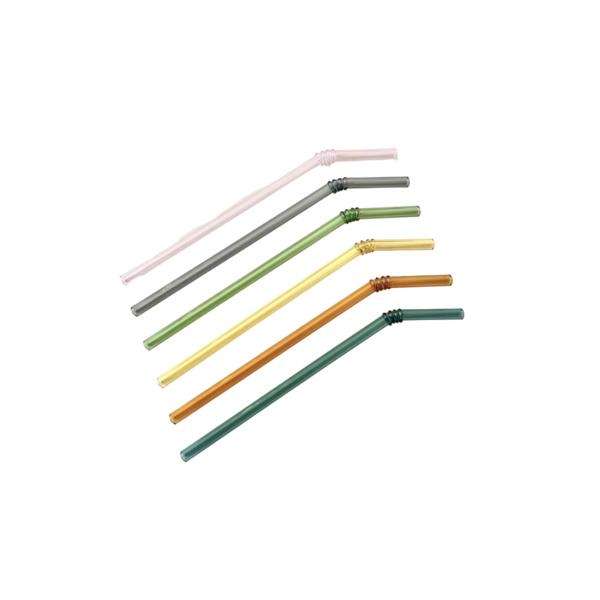 This 7 Pack of assorted colorful glass straws comes with straw cleaners included. Did you know It can take up to 200 years for a plastic straw to completely decompose? For something that's so temporary, it sure lasts a long time. That's why we decided to make beautiful, durable glass straws that you can reuse for a long time to come!
Material: borosilicate glass (sturdy kitchen-grade glass)
About the Brand - Nomatiq
Nomatiq is a Brooklyn based design group that specializes in creating and curating meaningfully crafted products and accessories. Nomatiq's dual emphasis on beauty and functionality makes their products ideal for those looking to elevate their lifestyle through quality products. They have also begun a journey of transforming their business model in order to become a more sustainable company. *Women-Owned.