Concrete Salt & Pepper Shakers
Recycled concrete shaker set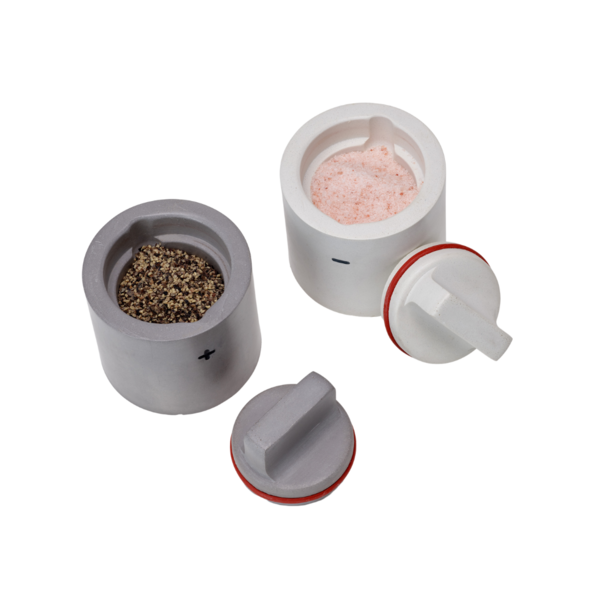 These concrete shakers are not composed of typical concrete. It has taken years to perfect this mix design and is composed of an advanced cementitious mix. The result is an incredibly strong, smooth, and tactile surface that is more similar in physical characteristics to ceramic or aluminum than it is to concrete! You will notice a "+" and a "-" embossed into the base vessels indicating the different flow rates that the apertures will yield.
About the Brand - Port Living
Port Living Company produces thoughtfully designed concrete housewares. Craftsman Jordan Castro is a former construction project manager who specialized in concrete and helped created a proprietary process utilizing recycled marble and granite dust left over from the local production of countertops. Products are all carefully burnished by hand.