Reusable Bamboo Facial Pads
Ideal to team with your favorite cleanser or toner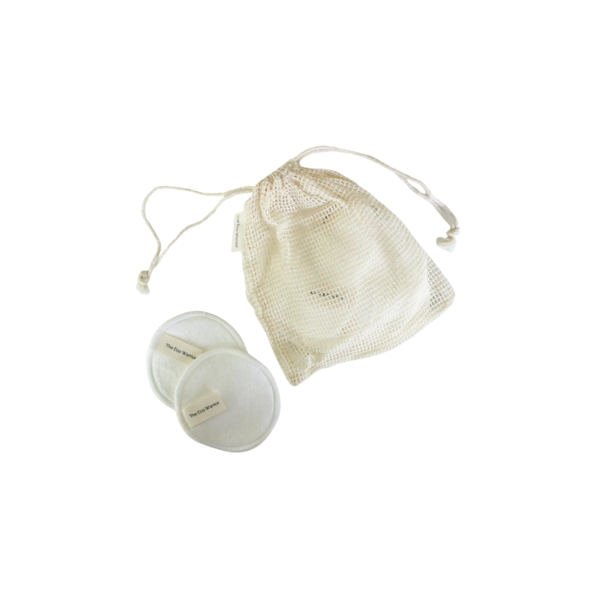 A sustainable alternative to disposable facial rounds with a handy cotton wash bag included. These zero waste pads are ideal for cleansing, removing makeup, micellar water, toning and face mask removal. Includes 10 reusable bamboo facial pads in a cotton wash bag. Features a bamboo outer layer with cotton inner and dual-sided to suit all skin types and applications. Soft velour side for sensitive skin or eye make-up removal and terrycloth side for gentle exfoliation or removing stubborn make-up.
About The Brand - The Eco Warrior
Founder Danielle is a former fashion buyer, continuous wanderluster and aspiring Eco Warrior! With a background in retail buying, IT services for small business, and marketing gave Danielle a firm foundation from which to start a business that would effect change. They are an aspiring B Corp company. That means they and the companies they work with are held to the highest standards of verified social and environmental performance. *Women-Owned.