Travel Dry Brush Bundle
An essential step to your skincare routine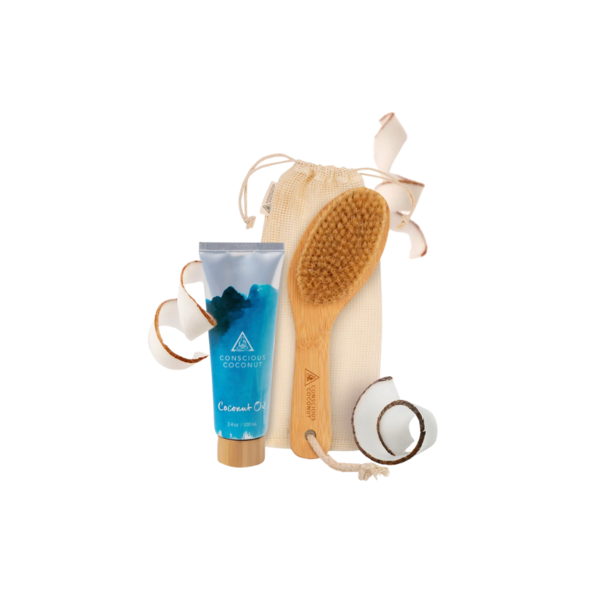 Dry Brushing is an ancient Ayurvedic practice that helps to renew the skin and stimulate the lymphatic system, while encouraging the body to rid of toxins. The combination of exfoliating, massaging, and rejuvenating the top layer of your skin with a dry brush will help increase circulation, boost lymphatic drainage, all while sloughing dead skin cells and helping to make your skin look more radiant.
This is one heck of a dynamic duo - dry brushing & coconut oil - in addition to creating beautiful and educational dry brushing instructions to guide you through this practice of self love.
About the Brand - Conscious Coconut
Conscious Coconut is a social enterprise committed to coconut oil. Our fair trade, organic coconut oil is certified through Fair Trade USA, ensuring safe working conditions and just compensation for farmers and factory workers. Once our travel-ready tubes arrive in the States, they are packaged by adults with developmental disabilities at the Macdonald Training Center in Tampa. For every product sold, we donate a meal to a child in need through Feeding America. *Women-Owned.