Grillight LED BBQ Set
An LED flashlight is built into handle of these BBQ tools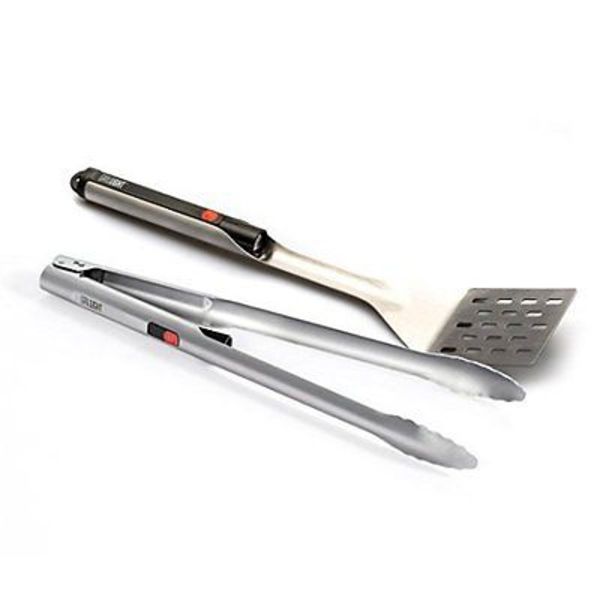 Don't worry about grilling at dusk or in a dark grill ever again. Grillight is an ingenious grilling tool that incorporates high power LED light into restaurant grade stainless steel and heat resistant polymer. Features a waterproof flashlight with 20,000 hour bulb life.
Set includes a stainless steel LED spatula and tongs, AA Batteries included.
Grillight grilling tools with Ideal Illumination Technology are made with restaurant-grade stainless steel for a stylish look and quality feel. They use the highest quality components all the way down to the smallest LED parts. Grillight LEDs have been precisely tuned to replicate daylight so you can see the true color of the food you're cooking, and never have to worry about whether or not your barbecue will be a success.