Imber Refreshing Facial Mist
Invigorated freshness and dewey hydration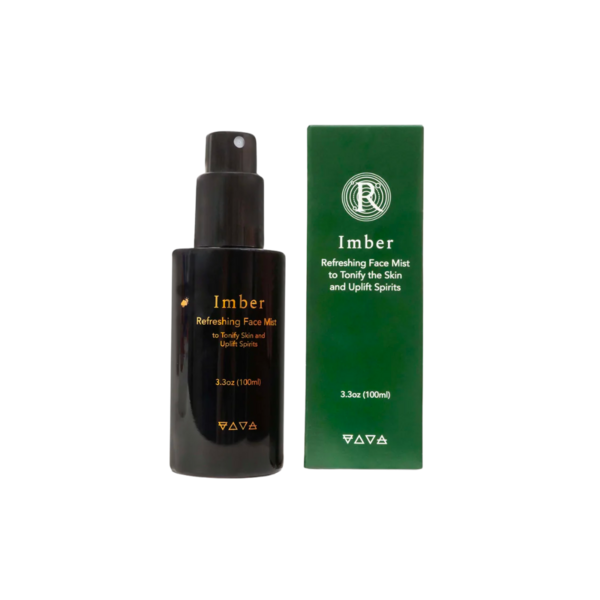 Imber is a tonifying and uplifting facial mist—a blend of four separate hydrosol distillates including from the highest grades of frankincense and myrrh to elevate the spirit, alongside uplifting lemon balm and sultry neroli, while also integrating the concentrated pure energy of alchemical oil of gold and the antimicrobial properties of colloidal silver.
Like all Reålea's products, Imber is entirely natural, made from whole ingredients, with zero synthetic chemicals or preservatives. In violet glass jar with durable 18k gold label. Hand-made, numbered small batch. Their product cartons are made from Tree-Free paper from upcycled sugarcane byproducts and are fully compostable.
About the Brand - Reålea
Reålea Skincare is a California public benefit corporation with the mission of improving human health, advancing knowledge and promoting the alchemical arts. Our founder, Nick Grossenbacher, began his career as a historian studying traditional medicine and alchemy around the world. In his careful study of long forgotten ingredients and techniques, he identified a great modern opening and then joined forces with his co-founder Crispin Clarke to give new life to these timeless-yet-practical and environmentally harmonious techniques.