Hand Stitched Naari Canvas Tote
Sturdy canvas oversized tote is a go-to for everyday errands and adventures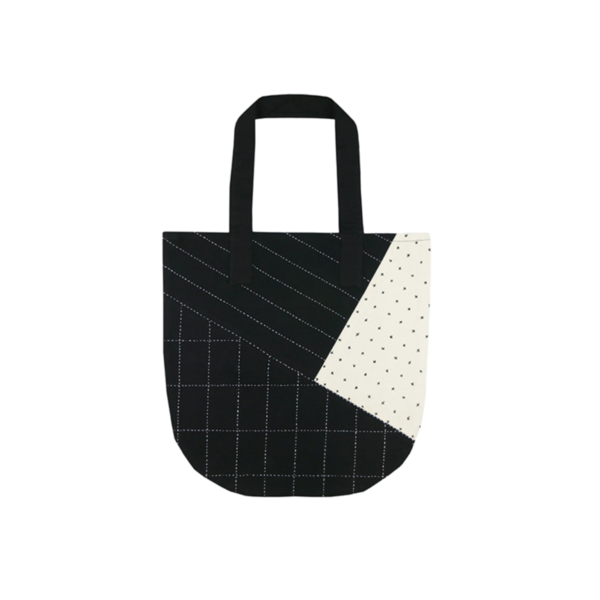 Delicate hand stitching pops against an organic cotton canvas on this one-of-a-kind tote bag. The everyday tote features a top handles for a comfortable carry and an interior slip pocket to stash car keys or a cellphone. This sturdy canvas over-sized tote is our go-to bag for everyday errands and adventures. Toss in a small pouch to carry other essentials. 17.5" x 18" - 10" strap drop. Materials: 2 layers of 100% certified organic cotton canvas; interior slip pocket.
This product has an immediate impact and provides an artisan with a full-time job, health care benefits, design training, and educational workshops.
In 2010, sisters Colleen and Maggie Clines, launched Anchal, a 501(c)3 non-profit partnering with Vatsalya in Ajmer, India. Designed to address the diverse needs of each woman and equip them with the tools to sustain employment as an Anchal artisan and beyond. By offering alternatives to dangerous and exploitative work, they help women rediscover their dignity, independence, and creativity in a financially rewarding way. Their programs offer women design and skills training, full-time employment, educational workshops, health services, a supportive community, and access to an international marketplace.