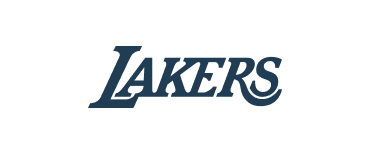 "Loop & Tie has been a game-changer. The breadth, variety, and quality of the products are unmatched. The seamless automation of the system gives an excellent and thoughtful customer experience. The people behind it all provide end-to-end support and care just as much as you do"
Create a joyful moment in less than two minutes
Whitelabel your entire gift delivery flow, from your delivery email to your landing page
Add custom packaging to your Loop & Tie gifts to keep your brand front and center when your gift is delivered
Send your branded items to Loop & Tie and let us handle fulfillment. You (and your recipients) enjoy the same simple workflow, and we send your swag
Flexible plans for any gifting program
Whether you're sending 5 gifts or 5000, our platform is designed to scale with your gifting workflow
"It took me 20 minutes to learn how to use the platform, and it couldn't have been more user friendly. I also loved that it was completely plug-and-play and it saved me time without sacrificing gift thoughtfulness.
Our employees loved how easy to use it was, and they raved about the gift selection."
Yan Gelman    

Send gifts without leaving your CRM with the Loop & Tie Salesforce app. Set trigger events for gifts to be sent automatically when specific actions are taken, like an opportunity is won or a call is logged by your sales team.
Connect Loop & Tie to the tool you already use with Zapier
Can Loop and Tie gifts be shipped internationally?
Most Loop & Tie marketplace collections can only be shipped to mainland USA, Alaska, and Hawaii, however, our dedicated International Collections are available to send worldwide. If you'd like to send gifts internationally, select one of our International Collections in the 'Send a Gift' workflow. Note that sending gifts to both Canada and Mexico require the use of International Collections.
Can I send multiple collections/gifts at multiple price points?
Only one collection can be sent to a recipient at a time— and that means only one price point. When gifting to multiple recipients, different collections can be sent to each/to different groups.
Can I use Loop & Tie to fulfill my swag from another vendor?
Sure thing! Send us your swag and our tech will take care of collecting addresses, fulfilling orders, and reporting on gift status and performance.
Can I add my logo to Loop & Tie marketplace gifts?
No; Loop & Tie is built on the idea that unbranded gifts are easier for recipients to use, and less likely to end up in a landfill. That being said, we have a few options for ensuring your brand stays top of mind:
– Custom Packaging
Add your logo to your package's tape and gift wrap closure sticker, and/or include an insert card with your brand and message
– Swag Fulfillment
Send us your pre-printed swag to make your own custom collection. Your collection will display just like other Loop & Tie collections, and our tech will still take care of collecting addresses, fulfilling orders, and reporting on gift status. You can also include a piece of branded swag as a freebie in the box with gifts selected from the Loop & Tie Marketplace.
Do gifts expire?
Yes — gifts automatically expire after one year if they're not redeemed. You can also choose to set an earlier expiration date.
Will my recipient see the monetary value of my gift?
Nope! They'll only see the available gift selection — the dollar value stays between us. Note that we can help you with a solution for including the monetary value should it be required for compliance reasons.
What happens if the gift I send is not redeemed?
When a gift expires or is canceled, its value is automatically added back into your account as Loop & Tie credit, which you can use to send new gifts!
What parts of the Loop & Tie gifting process can be customized?
If you're using a free subscription, you can add your logo and custom image to the Loop & Tie gift delivery email. If you have a Professional or Enterprise subscription, you can customize all Loop & Tie emails, the gift redemption page, and the tape and gift wrap closure sticker on the gift package; the full brand overhaul!
Gifting you'll feel good about
Let us show you how gratitude builds & maintains lasting relationships.