Business gifting made easy.
Let us help you get it all done.
Brands that trust Loop & Tie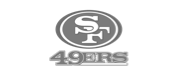 Real world gifting solutions
Here's how our gifting choice technology can benefit all of your teams.

Marketing Teams
Improve trackable ROI
Turn giveaways, sweepstakes, influencer gifting, holiday gifts, and more into engagement tools and touch-points while managing multiple marketing moments from one central dashboard.

Property Management
Increase resident referrals
Our clients use us to streamline beautifully curated welcome gifts, renewal gifts, closing gifts, holiday gifts, and more, resulting in a 30% increase in resident referrals.
Sales Teams
Higher engagement rates
By adding gift choice to the sales cycle, clients are able to connect with lost leads, re-engage leads, provide thoughtful holiday gifting for clients, accelerate deal close rates—and get an 80% increase in recipient engagement.
CX Teams
Increase loyalty and retention
30% of customers say they are more loyal to a brand after receiving a gift through Loop & Tie. CX teams use us to deliver surprise bonuses, "make goods," loyalty rewards, and thank-you gifts.
Event Teams
Streamline post-event engagement
Turn welcome gifts, swag bags, and speaker or attendee gifts into thoughtful marketing moments while cutting costs, streamlining operations, and increasing during- and post-event engagement with attendees and featured guests.
PR Teams
Amplify social engagement
Sending PR sampling gifts through Loop & Tie means receiving more robust data on what products picked, increases the likelihood of social posting, and creates an additional engagement touchpoint for PR teams.
UX & Research Teams
Show appreciation with true value
Skip generic gift cards or branded products rewards. Reduce costs and increase retention of test user and research participants by gifting choice through Loop & Tie.
Hospitality
Create an unforgettable experience
Hotels, B&Bs, and time-share properties create more memorable stays by using Loop & Tie to deliver surprise & delight rewards, thank-you and welcome gifts, and more.
Sports Teams
Up your loyalty game
Turn followers into ambassadors by gifting choice to season ticket holders, fans, and more with our Platform Service, offering branded products and exceptional insider experiences.
Holiday Gifting
Save time & delight
Personalized gifting at scale via Loop & Tie reduces costs and time spent, while increasing recipient engagement during the holiday season.
HR & Recruiters
Boost employee satisfaction
For 46% of HR leaders, employee burnout is responsible for up to half of their annual workforce turnover. Thoughtful gifting increases employee happiness rates and increases retention.
International Gifts
Ship internationally 
Loop & Tie has many curated collections that ship worldwide for maximum outreach. Talk our Sales Team for access to our international programs.
Want to see how it works?
Technology powered gifting experience 
Select a collection of gifts based on your budget.
Recipient recieves an email prompting them to select a gift of their choice. 

Recipient selects a gift from your collection. Cue the happy dance.
Integrate with your existing workflows.
Loop & Tie plays well with the apps you already use.
Send gifts to leads, contacts, and opportunities directly from Salesforce.

Tag a lead or contact to send a gift automatically via Zapier.
Send the perfect gift—every time.