Ultimate Grilling Companion
Unique seasonings for your BBQ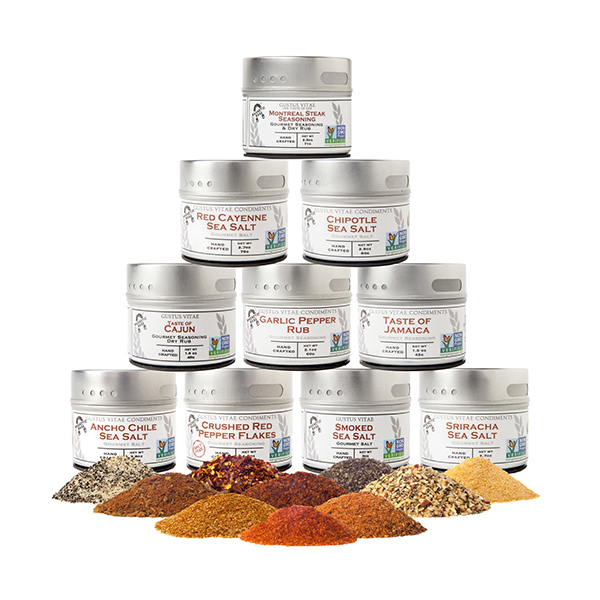 Crafted in small batches, Certified Non-GMO, Hand packed in California from local and imported ingredients, All natural- free from artificial colors and flavors. This gourmet collection includes Garlic Pepper Rub, Montreal Steak Seasoning, Natural Smoked Sea Salt, Ancho Chile Sea Salt, Taste of Cajun, Taste of Jamaica, Crushed Red Pepper Flakes, Red Cayenne Sea Salt, Sriracha Sea Salt, and Chipotle Sea Salt.
Also included is a California-made rectangular stainless steel plate for easy mounting on any kitchen surface.
Gustus Vitae, the "Taste of Life" in Latin, are crafters in Venice, CA of artisan finishing salts and authentic gourmet spice blends. They source both local and international sustainably sourced ingredients, and only accept the highest quality before hand-packing them into a reusable and recyclable tin.