Black Rose Cleansing Bar
Detoxifies the skin of impurities by decongesting pores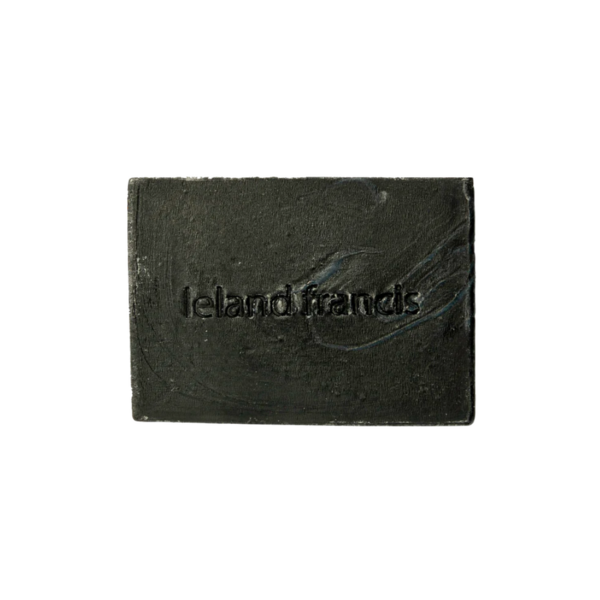 The Black Rose Bar — a far from basic cleansing soap, boosted with bioactive ingredients and botanical oils renowned for their purifying and hydrating properties. Made without harsh astringents, our formula detoxifies the skin of impurities by decongesting pores, while gently exfoliating and restoring radiance. Equal parts refreshing, nourishing, and energizing, our bar will only ever contribute to your natural glow, and never strip the skin. Black Rose Bar is clean, cruelty free, vegan and made in small batches. Free of petroleum, lanolin, parabens, phthalates, sulfates, and fragrance. They strive to use sustainable, recycled, and biodegradable materials.
About the Brand - Leland Francis
Leland Francis was established with a singular goal in mind: to create clean, gender-inclusive skincare that delivers unparalleled quality, multi-beneficial performance, and universal efficacy for all skin. Inspired by their founder Dillon Peña's beauty expertise as an editorial and celebrity makeup artist, our skincare is derived from his belief that naturally radiant, nourished skin is the best foundation.
The truth: Dillon never intended to create a skincare brand.
As a celebrity and editorial makeup artist for almost two decades, they realized early on that the best foundation to any beauty look is healthy, glowing skin. From growing up on their great-grandparents' farm in Oklahoma completely integrated in a natural way of life, they believe the most luxurious, efficacious products derive from nature. They knew they needed to find botanical products of supreme quality to achieve the perfect makeup base: a beautiful, radiant complexion. In 2014, after discovering that gender neutral skincare with these same exacting principles in quality and formulation didn't exist, they began creating their own products for their makeup kit. *BIPOC-Owned