Aster Seed Bundle
A thoughtfully curated seed bundle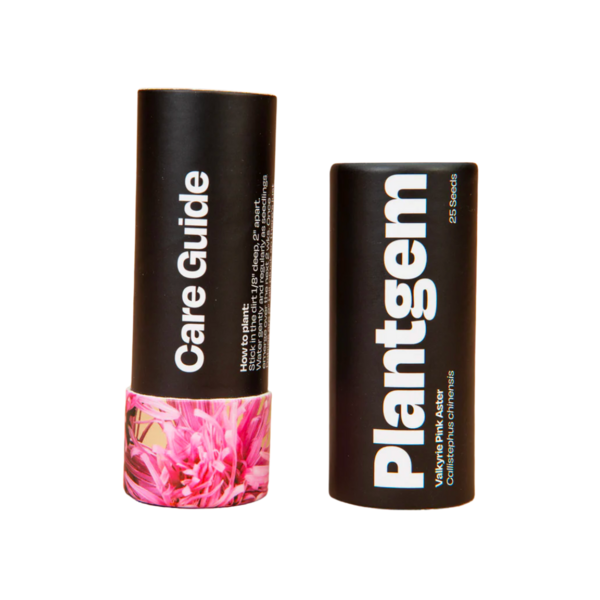 Asters are annual plants that produce armloads of large flashy blooms from mid-Summer - frost. They make great cut flowers for bouquets with a long vase life and strong stems.
Specifications:
- Height: 4-6ft when full grown
- Spacing: 9" between plants
- Light: Full sun, or part-shade
- Zone: Grows everywhere in the USA (annual, zones 2-11)
- Includes: 4 seed tubes packed into a cotton bag, Matsumoto White Tipped Blue, Moonstone, Valkyrie Pink, and Tower Chamois Apricot Asters
About the Brand - Plantgem
Willow King and Julie Carson, casual gardeners and fashion hounds, set out to create a gardening store that suited their tastes, and the result feels like a little breath of fresh air in the gardening world. Curated, on-trend, eco, unique, delightful packaging, on-point customer service, the whole package.
Inspired by the bio-diversity of plants, Plantgem makes the hard to find but easy to grow gems available for the first time to the home gardener. You don't want a garden that looks like everyone else, you want a garden that looks like you! *Women-Owned.