Daily Defense Moisturizer + SPF
Nourishing daily SPF 30 moisturizer loaded with antioxidants to hydrate and protect your skin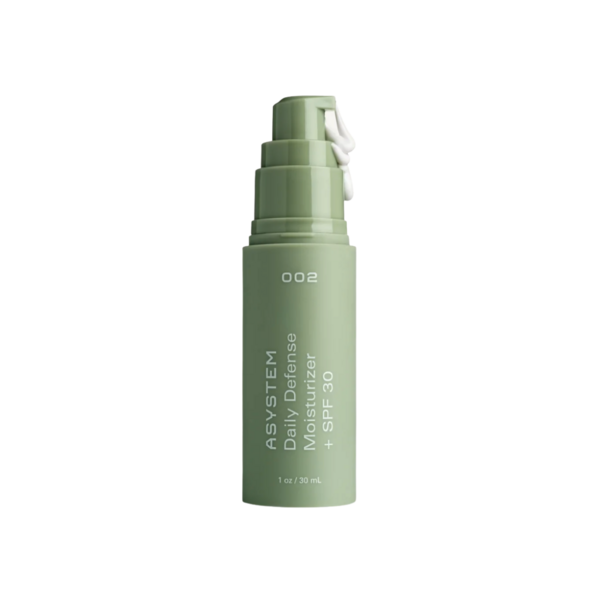 Enhanced with skin-supportive Vitamins B, C, and E, this daily SPF 30 moisturizer offers immediate and sustained hydration and protection against both UVA and UVB to keep your skin looking youthful and healthy. 1 ounce.
About the Brand - ASYSTEM
Their unique Functional By Design® Methodology, utilized across all ASYSTEM products, merges a formulation approach combining cutting-edge clinical ingredients with the best that nature has to offer, along with a design approach rooted in behavioral psychology.
Every ASYSTEM product goes through a rigorous research and development process, vetted by their Scientific Advisory Board and manufacturing partners. At each step of the journey, they undertake extensive customer insights testing, to ensure their products not only deliver proven results but also fit into your daily routines in ways that bring joy.