Eucalyptus Essential Oil
Aroma: Fresh/camphorous/woody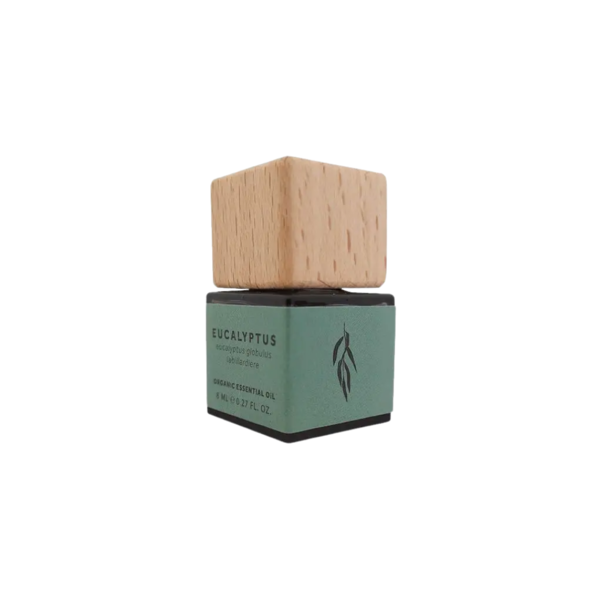 Aromatic benefits: Stimulating & Rejuvenating - Eucalyptus relieves mental exhaustion by boosting circulation to the brain, stimulating the mind out of sluggishness, and rejuvenating the spirit. Also used for a common cold, to treat minor wounds and scratches and to relief joint pains. Burn 4-5 drops of the oil with a layer of water in an oil burner, and place the oil burner on the nearest table to you so you can inhale oils. If you're sick, add 4 drops to 10ml carrier oil of your choice and apply to the chest and throat area to clear the sinuses and silence your cough.
About the Brand - Bio Scents
These products are made to offer an all-natural and low-waste alternative to home & body products. The full range exists around the hero range of pure organic essential oils in glass bottles with wooden caps, which can be found in every other product they make. In our busy world where chemicals and plastic seem to have taken over, there is a growing demand for natural mood-boosting and comforting products; to have that gorgeous and natural earthy scent in your home, to have an uplifting bath or to set a relaxing atmosphere before bed. They're not only natural, but all of the products are hand made, poured, bottled packaged with love in their unit in Lagos. *Women-owned.