Calm Body Balm
Rub the balm onto temples, the nape of the neck, or other pressure points.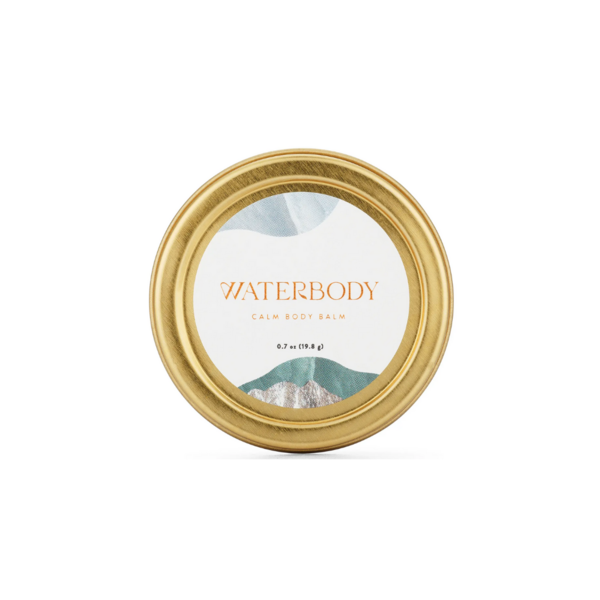 Invoke the quiet inner peace of a day spent steeped in nature. The Calm Body Balm is here to soothe your senses, quiet your mind, and cultivate calm through the simple ritual of self massage with softening oils and aromatic herbs. Full Ingredients: Sunflower Oil, Beeswax, Vitamin E Oil, Rosehips, Lavender, Peppermint, Chamomile, Lemon Balm, Lavender Oil, Cedar Oil. Certified organic ingredients in a .7 oz tin. Made in United States of America.
About the Brand - Waterbody
Waterbody is an invitation to explore the lush, untamed landscape of Alaska, and to tap into the wildest parts of yourself through the daily rituals of skincare. Waterbody makes skin and body care for big dreamers, adventurous spirits, wild hearts, and moss-worshipping nature lovers that want more than a skincare routine – they want a self care experience. Their products transport you into Alaska's forest, meadows, and sea as you take tender loving care of your skin and body, create space and ritual to connect to yourself, and live closely with the elements of nature. Created with wild harvested herbs and organic ingredients at our workshop in Wrangell, Alaska. *Women-owned.