1 Personalized Coffee from Trade
Coffee made for you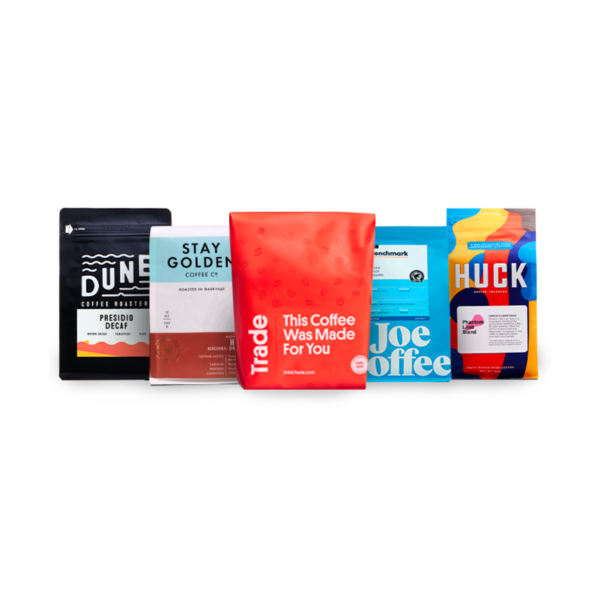 Gift yourself your perfect coffee. Guided by your preferences, Trade expertly selects from hundreds of coffees to find the roast you'll love before having it freshly roasted and shipped directly to your door. Support the nation's top independent roasters while getting a taste for the nation's best coffee with a bag that's literally made for you.
*Offer is valid for delivery within the United States and the District of Columbia.
About the Brand - Trade
Discover coffees you'll love and meet the dedicated roasters behind them. You will receive a quiz in your inbox to get your first match from 400+ coffees, sourced by roasters committed to developing strong, ethical relationships with partners throughout the supply chain. Access endless curated recommendations — all delivered directly from the roasters' hometowns to yours.