Soap Stack
Sample a variety of artisan soap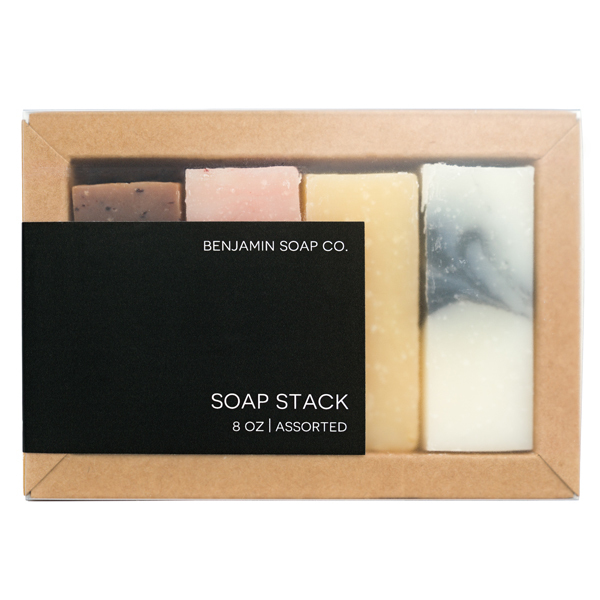 Features four half-sized soap bars: Lavender Shea, Peppermint Tea Tree, Sandalwood Vanilla, and Vanilla Oatmeal. These handmade soaps are free of parabens, sodium lauryl sulfates, unnatural preservatives, and petroleum products. Please note handmade soap will last a long time if kept dry between uses.

Ingredients: saponified oils of sustainable palm, sunflower, coconut, and olive, shea butter, organic clays, and plant-based oils.
Benjamin Soap Company was established in Hutto, Texas in the fall of 2014. Each product is handcrafted in small batches and uses plant-based oils, 100% pure soy wax, wildcrafted and homegrown organic herbs. They support and collaborate with other local makers sourcing ingredients like raw honey, freshly roasted coffee beans, craft beers, Texas wines, and even distilled spirits. Their studio is powered by 100% green energy and they only use ethically sourced, and sustainably grown ingredients.