Sunrise Air Plant Wall Hanger
Wood cut trio air plant wall hanger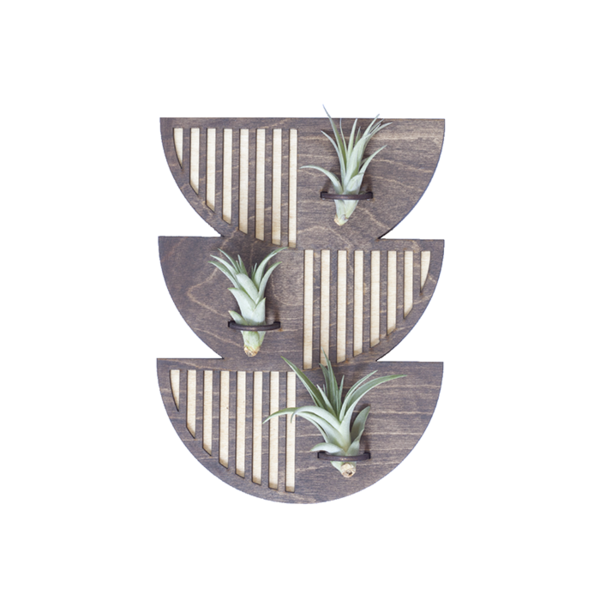 This woodcut air plant wall hanger is made of a two-toned stained wood to give a dimensional detail. Designed to hold three medium-sized air plants. Backed with a keyhole for easy hanging. Ready to slide right onto a small nail or hook in the wall!
Includes three air plants and plant care directions! Plants are alive, and each plant will differ slightly from the plant in the photo.
In a world of mass-produced goods, Savannah of Savvie Studio finds great joy in making the artist's hand evident in every piece; and finds hope in the community that handmade goods create. Based out of Denton, TX, Savannah has taken Savvie Studio from a college dorm to a new studio where each idea and piece of art is cut and crafted and packaged in-house.