Chiki Rejuvenating Face Cream
Formulated to replenish and protect the skin from the environment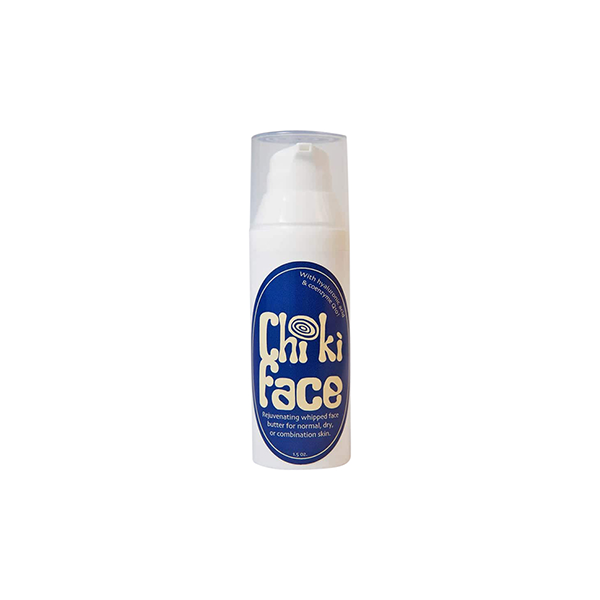 This nourishing and rejuvenating whipped face butter was formulated to replenish and protect the skin from the environment. The moisture boosting powers of hyaluronic acid and aloe rehydrate dry and damaged skin, giving it a healthy new sheen. This cornucopia of super foods for the skin contains all organic and cold-pressed oils ranging from the antioxidant rich sea buckthorn berry, to carrot and rosehip seed oils, mango butter and many more. Chiki Face is free from chemicals and full of pure natural goodness. It's not just all natural, it's supernatural! Includes 1.5 oz. bottle.
About the Brand - Chiki Buttah
Based in Austin, TX, Chiki Buttah offers handcrafted body butters and pain relieving balms made with organic ingredients. Their holistic body care line is infused with supreme life force known as Chi or Ki. Ingredients are sourced sustainably from nature. Allow your senses and skin to bathe in the unique aromatherapy blends, skillfully and lovingly handcrafted by Kimberly Sibilla, founder and chief alchemist.