Chiki Cannabliss Balm
Ultimate pain relief and healing balm made with organic CBD oil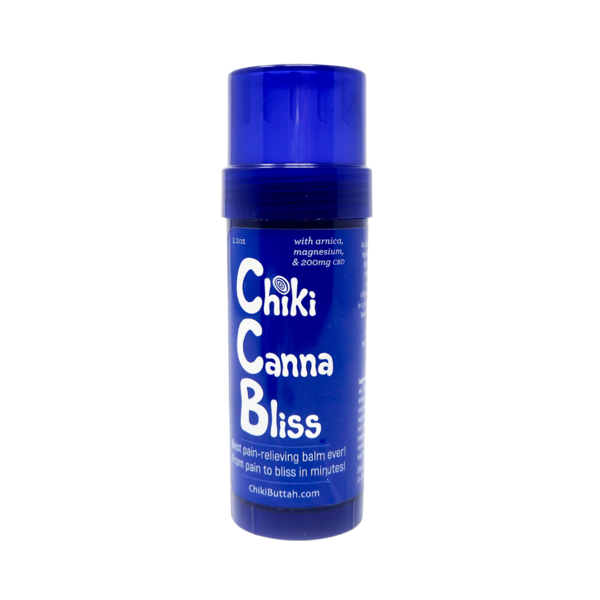 Chiki Cannabliss Balm (CCB) is the ultimate pain relief and healing balm. It's a triple-acting anti-inflammatory balm with arnica oil, magnesium oil, 6 healing essential oils PLUS 200 mg of pure CBD. These powerful components work together synergistically to significantly reduce pain and discomfort. Massage generously into any pain spots, sore muscles and joints. Convenient twist-up tube allows for easy application onto any area to reduce pain, tension and inflammation. Apply before sleep for more comfortable and deeper rest. Free from chemicals and THC free.
About the Brand - Chiki Buttah
Based in Austin, TX, Chiki Buttah offers handcrafted body butters and pain relieving balms made with organic ingredients. Their holistic body care line is infused with supreme life force known as Chi or Ki. Ingredients are sourced sustainably from nature. Allow your senses and skin to bathe in the unique aromatherapy blends, skillfully and lovingly handcrafted by Kimberly Sibilla, founder and chief alchemist.