Concrete Planters
Handcrafted with a unique blend of concrete which contains recycled stone dust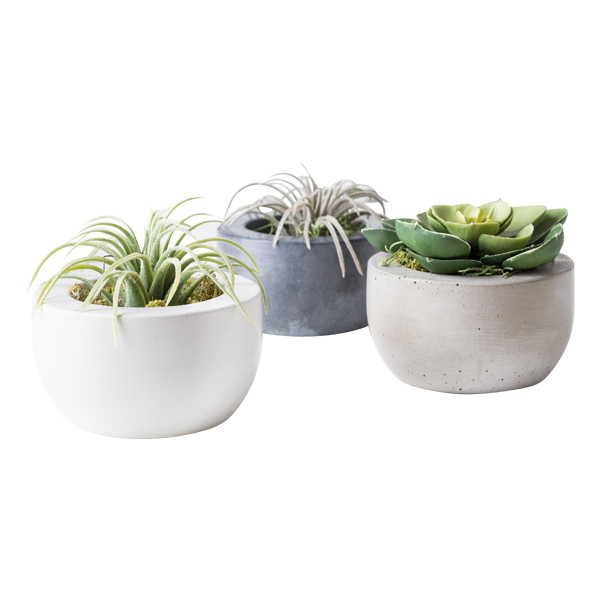 This is not composed of typical concrete, it's incredibly strong, smooth, and tactile surface that is more similar in physical characteristics to ceramic or aluminum. The Port Living Company Concrete Planter Set is composed of a proprietary blend of concrete. Each planter is cast for one week and then carefully burnished with FDA approved sealer.
Plants not included.
About the Brand - Port Living
Port Living produces thoughtfully designed concrete housewares. Craftsman Jordan Castro is a former construction project manager who specialized in concrete and helped created a proprietary process utilizing recycled marble and granite dust left over from the local production of countertops. Products are all carefully burnished by hand.