LOL Candle
Joyfully sweet fusion of mango & green coconut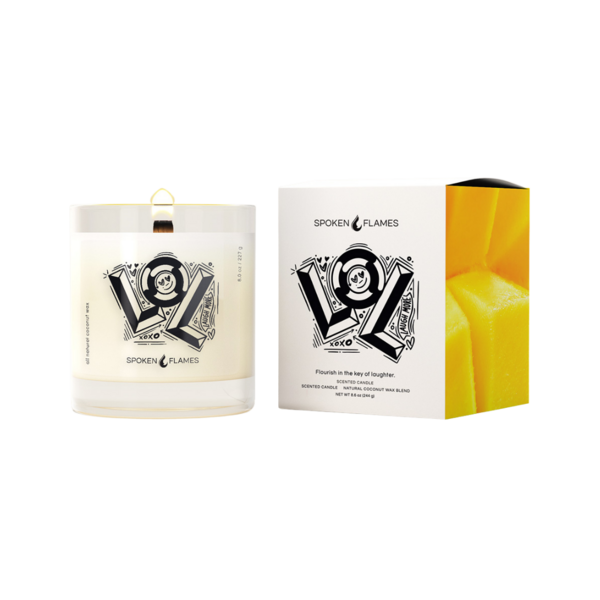 Sweet notes of mango & green coconut mingle with a fresh, Spring fusion of lavender, linen, and white woods, inspired by the joyfully soothing sound of a laugh out loud.
This AR-enabled candle activates a spoken word poem; a one-of-a-kind candle experience!
All natural coconut wax blend. Generously scented. 55+ hour burn.
About the Brand - Spoken Flames
Spoken Flames is a candle brand where scent is just the beginning. They offer a multisensory candle experience that engages your senses of sound, sight, smell, and mind—leveraging AR to bring each candle to life. *BIPOC & Women Owned.